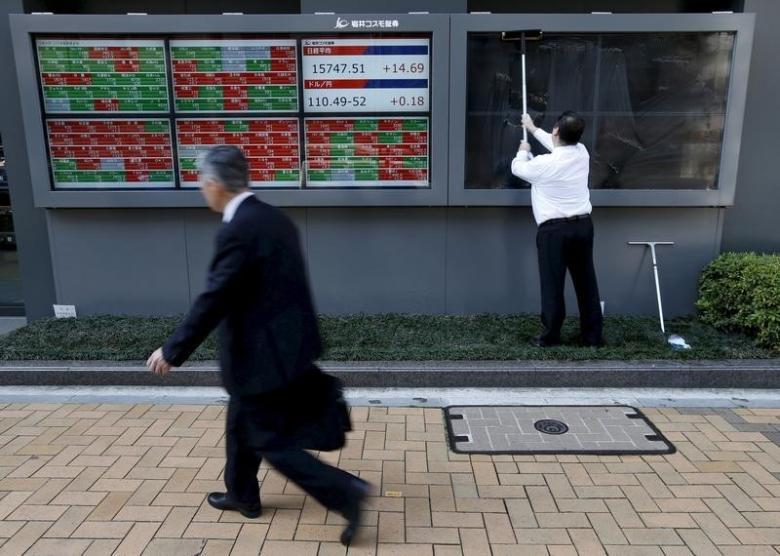 ---
TOKYO, JAPAN: Japan logged its first trade deficit in five months in January, official data showed Monday, as higher energy prices overwhelmed slower growth in exports due to the lunar new year.

The country routinely falls into deficit in January due to the lunar new year celebrations in key trade partners such as China, which sees an extended holiday.

But Yuichi Kodama, chief economist at Meiji Yasuda Life Insurance Co in Tokyo, said that the export weakness would not last.

Tourism sector: Japan to launch youth exchange programme

"Exports are still on the recovery track," he told Bloomberg News. "The global economy is steadily recovering.

"There's no change to the view that Japan's economy is driven by external demand while domestic demand is remaining weak."

Prime Minister Shinzo Abe has been trying to kickstart growth for more than four years with a policy of spending, central bank policy easing and structural reform, but the outcome has been mostly disappointing.

Inflation and consumer spending are weak, and companies have been reluctant to boost wages in the world's third-largest economy.

For January, the trade deficit came to 1.08 trillion yen ($9.6 billion), expanding 67.8 percent from the same month a year ago.

The deficit was the first since August and marked a sharp reversal from a surplus of 640 billion yen in December.

Japan's China-bound exports increased 3.1 percent in January, sharply lower than the 12.4-percent jump seen in December.

Imports from China, meanwhile, rose 7.2 percent, resulting in Japan recording its 59th straight monthly deficit against Asia's largest economy.

Overall exports rose 1.3 percent, falling short of the market expectation for a five-percent rise, which was the median estimate of economists surveyed by Bloomberg.

Imports increased 8.5 percent, the first rise in more than two years, and came in higher than the market expectation of a 4.8-percent rise.

Record-Breaking: Japan has 1 million foreign workers  

The yen's relative strength compared with a year ago was also seen weighing on Japanese exports.

Japan's exports to the United States fell 6.6 percent, led by weaker automobile and semiconductor shipments, while imports rose 11.9 percent, driven largely by gas and grains.

Asia-bound exports rose 6.0 percent, led by steel, ships and auto parts.