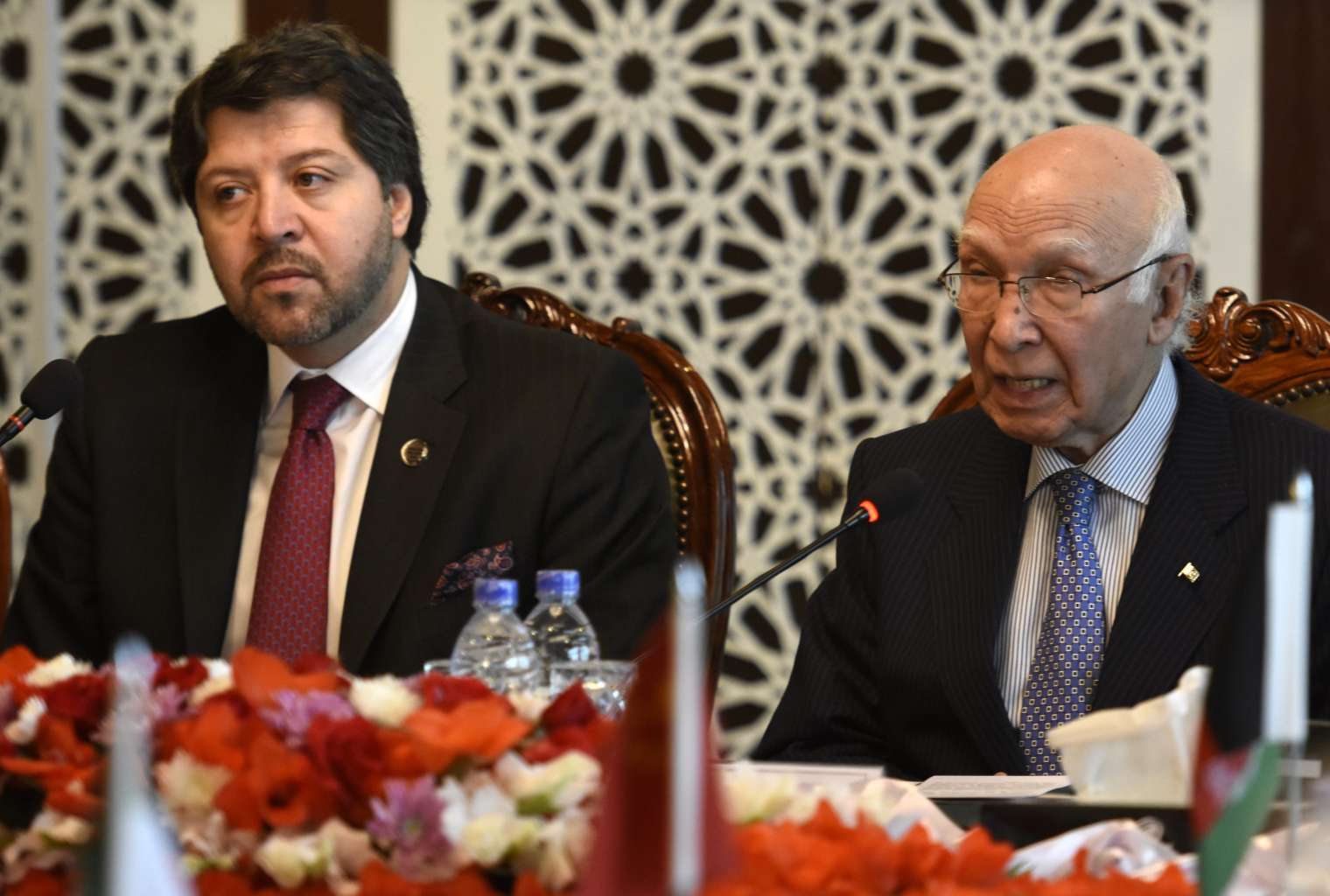 ---
KABUL, AFGHANISTAN: Afghanistan Deputy Foreign Minister Hekmat Khalil Karzai says Afghanistan wants to engage the government of Pakistan in order to reduce tension.

"But the restraint cannot be exercised by only one side," he told members of the Pakistani and Afghan members during a track-II dialogue process "Beyond Boundaries" at his office, amid tensions after a recent wave of terrorist attacks in Pakistan which killed nearly 100 people.

Pakistani banned groups, which Pakistani security officials say operate from Afghan side of the border, claimed responsibility.

"There are options available for Afghanistan as Pakistan violated many international conventions by resorting to unilateral actions involving shelling inside Afghanistan. We consider closure of the border a violation of the rights of the landlord country," he said.

Pakistan asks Afghanistan to hand over 76 terrorists immediately

He further said they do not want to "indulge in the blame game" with Pakistan.

"We are ready to work with military and civilian government at all levels. The intentions should be sincere and meaningful. We should not watch lips. We should watch actions. The relationship is at the lowest. No third country can bail us out. Eventually it is Afghanistan and Pakistan that would get hurt," he observed.

"Tensions and instability will eventually hurt both the countries. We want meaningful dialogue and time is not on our side. The sooner we start sincere and meaningful dialogue the better it would be for our common good."

He claimed that his government has taken a deliberate decision to show restraint in the wake of worsening relations between the neighbouring countries.

In reply to a question, the Afghan deputy FM said Afghanistan would not be attending the forthcoming ECO summit in Pakistan next month "at leadership level." However, he did not disclose the level of participation from Afghanistan, which is under process.

Eliminate TTP faction's safe haven, Pakistan tells Afghanistan

The theme of the Summit is "Connectivity with Prosperity" and the Foreign Office in Islamabad said last week the summit will discuss options to enhance connectivity and economic cooperation.

Hekmat said the issue of ECO meeting was one of the subjects the Pakistani Foreign Affairs Adviser Sartaj Aziz discussed with the Afghan National Security Adviser in his telephonic conversation on Friday.

Pakistan will host the summit in Islamabad on March 1.

Meanwhile the Afghan chief executive Dr Abdullah Abdullah told tribal elders from Kunar that the government has started efforts to stop the cross-border shelling, his office said.
COMMENTS (10)
Comments are moderated and generally will be posted if they are on-topic and not abusive.
For more information, please see our Comments FAQ