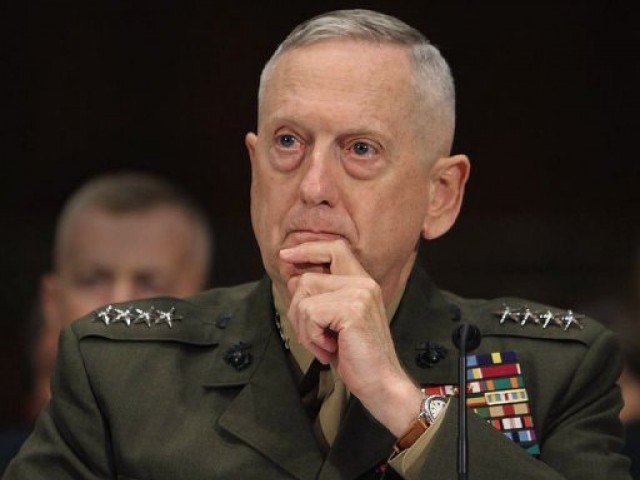 ---
ABU DHABI: US Defence Secretary Jim Mattis on Sunday said he is compiling an assessment for President Donald Trump to weigh on Afghanistan, which remains mired in a brutal and seemingly intractable conflict.

The Afghan war is the longest in US history but Trump has scarcely given it a passing mention -- either while campaigning or since entering the White House.

Mattis said his commander-in-chief had been 'rightfully reticent' on the matter, as he was waiting for input from his generals.

"We are putting our thoughts together now," Mattis told reporters in Abu Dhabi while on his first trip to the region as Pentagon chief.

Trump "is open to my advice on it, but first of all I've got to formulate where I stand, so this is the normal collection of... information."

Mattis met with Afghan President Ashraf Ghani in Munich on Saturday and had been due to fly to Kabul on Sunday, but the trip was postponed due to bad weather.

Instead, Mattis held lengthy video talks with General John Nicholson, the chief US and NATO commander in Afghanistan.

The question of whether to double down in the seemingly endless conflict will now become one of Trump's first major military strategy questions.

Trump would seek the advice of Mattis before deciding on Nicholson's request for reinforcements, White House press secretary Sean Spicer has said.

Trump had suggested in a recent call to Afghanistan's President Ashraf Ghani that he would consider sending more soldiers, according to media reports.

Published in The Express Tribune, February 20th, 2017.
COMMENTS
Comments are moderated and generally will be posted if they are on-topic and not abusive.
For more information, please see our Comments FAQ