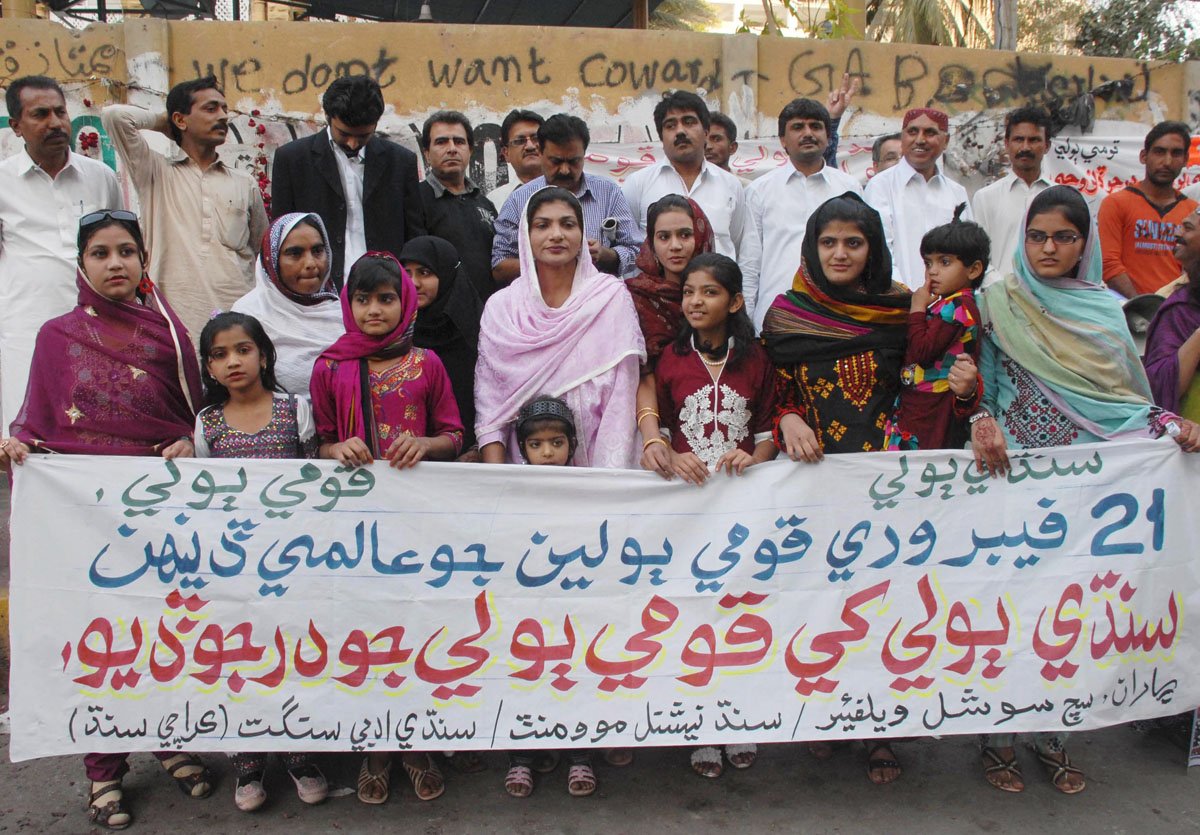 ---
ISLAMABAD: With Pakistan boasting a teledensity of over 70 per cent, signifying the penetration of cellphones and technology into the daily life of Pakistanis, regional languages are still struggling to come to terms with it.

In a session on language and technology on the second day of the Mother Languages Literature Festival at Lok Virsa on Sunday, linguists bemoaned the state's inability to support regional languages.

Amar Fayaz, a computer specialist in the Sindhi Language Authority, complained that the government had been supporting greater technological adoption for Urdu, adding that the only word processor for Urdu remains the computer programme InPage.

By contrast, he said the Sindhi dictionary had 650,000 words – most for any South Asian language. However, he said that the authority was building a Codex for the language. Further, he said that the body had converted 675,000 compilations of academic writings while 2,185 books - including Shah Jo Risalo - had been made available for reading online.

Talking about digitising Balochi language, literature and culture, Zahida Raeese said that when she first set out to research the subject in 2004-5, she only found Balochi songs online.

This, she said, spurred her to start an initiative to digitise the language. Taking help from Roman style used for Urdu, she remapped the keys to write in Balochi. Eventually, she managed to prepare a comprehensive guide to Balochi by first preparing PDF and then Android versions.

Dr Nassrullah Wazir said that a lot of work had already been done to digitise the Pushto language. Now, he said work was being done to translate words, phrases and other texts from Pushto to other languages.

Apart from the federal government, he urged provincial government to also work for promoting regional languages.

Mustafa Alkhani said that unlike other mainstream languages, Hazargi language was endangered and that they were still facing difficulty in developing a keyboard for it.

Published in The Express Tribune, February 20th, 2017.