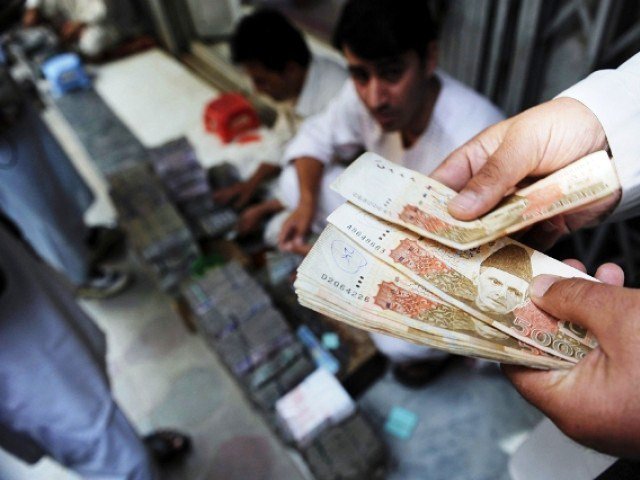 ---
KARACHI: A month ago, a statement issued by the Ministry of Finance said that the government strongly believes that demonetisation will have an adverse effect on the efficiency of exchange and commercial activities and will be a major source of discomfort and anxiety for people.

It said the country is pursuing the National Financial Inclusion Strategy (NFIS 2015) in association with the State Bank of Pakistan, through which digital transactions and branch-less banking will be brought to the doorstep of people.

Let's analyse what recent statistics have to say about the statement.

According to Global Findex, currently only 13% of Pakistani adults are banked while the remaining are unbanked, numbering over 100 million people. In addition, only less than 5% of women are included in the formal financial sector.

Despite efforts made by the government over the last decade, and being considered as the top ten fastest most enabling financial inclusion environment countries, current statistics are not very friendly. They are rather frightening.

A simple question which comes into our mind is: how can governments expect to achieve constant economic growth without including 87% of the population in the banking sector?

The key reason behind low financial inclusion figures is lack of digital infrastructure and capacity development. Even in this age of digitalisation, majority of the population in Pakistan does not use any recognised form of financial services throughout their life.

It is true that people in rural areas are resistant to the digital culture and it is not something that changes immediately. It requires precise targeting of new key behaviours, which is why evolving a new culture takes time.

India's example

Observing Modi's demonetisation move in India, conversely, one may argue its implications and adverse effects on economics; it definitely made banking as the first choice for exchange and commercial activities.

Similar policy implementation in Pakistan may result in the same kind of misery and anarchy for the common man.

But precise and target policy action can be done to initiate forceful financial inclusion. The Pakistani government has been driving financial inclusion as a strategic goal through innovative regulations but lacks the trigger to speed up the process.

Fortunately for Pakistan, current global trends have also increased the process of digitalisation, resulting in greater change in the overall culture for financial inclusion. In order to fully embrace digital culture and tap the unbanked population, we must adopt new ways of working.

Mandatory basic bank account

A mandatory bank account requirement is certainly very hard to sell — not every city of Pakistan has a banking network. So making it a mandatory requirement seems like wishful thinking. But they do not have to be orthodox bank accounts. They can be a branchless banking account.

Liberalisation of digital payment

Financial institutions must collaborate with financial technological companies (Fintech) and a sincere push from the government is also required to change the behaviour of the financial industry. There aren't many independent Fintechs operating in Pakistan currently. Liberalisation of digital payment policy and regulations is a prerequisite for innovation, creativity and emergence of new Fintechs.

Level playing field

Technology-enabled business model innovation can help build inclusive financial sectors that enable people to improve their lives

Encourage local investors

The role of the government always becomes the centrepiece for making the National Financial Inclusion Strategy into reality by creating a favourable environment, building human capacity, developing and upgrading infrastructure and engineer transparent policy which also provides equal opportunity for new Fintech startups.

The writer is the Section Incharge- RTGS at the Central Depository Company of Pakistan Ltd 

Published in The Express Tribune, February 20th, 2017.

Like Business on Facebook, follow @TribuneBiz on Twitter to stay informed and join in the conversation.
COMMENTS (2)
Comments are moderated and generally will be posted if they are on-topic and not abusive.
For more information, please see our Comments FAQ