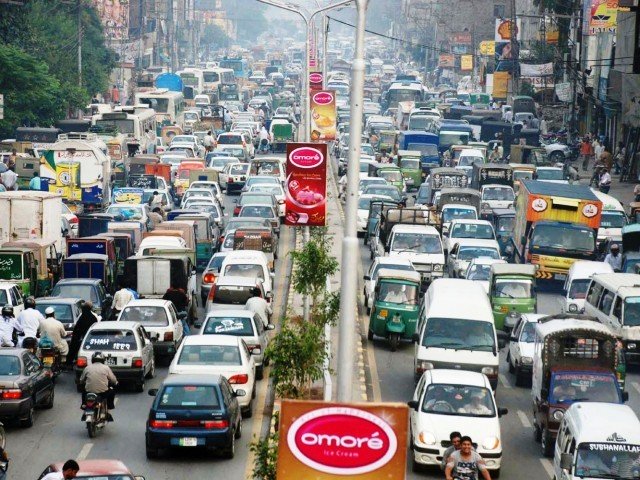 ---
LAHORE: The Lahore High Court (LHC) has given instructions and guidelines to establish an effective parking system in Lahore.

If implemented in letter and spirit, the order can lead to the smooth flow of traffic.

The Punjab government-established Lahore Parking Company (LPC) seems to be omnipresent as it has parking lots in every nook and cranny.

Instead of coming up with new parking lots to resolve the traffic problems of the city, it has deputed its personnel in areas being used as parking areas by private parties.

Last week, a single bench of the LHC ordered the LPC to devise a parking policy and plan parking spaces to fulfil the parking requirements of the city. In this regard, the parking rates at specified times of the day or days of the week for specified duration can vary for efficient parking management instead of aiming at simply generating revenue by prescribing a flat rate, the judgment said.

The court issued this judgment on petitions of different private parking contractors at famous shopping malls and hospitals such as Pace Mall, Hafeez Centre, Siddique Trade Centre, Chen One and Surgimed Hospital.

They requested the court that having parking lots at private places, they cannot direct by the LPC to regulate these parking lots as per their directions. The court dismissed their petitions, saying that all parking stands are located in public places as they are shopping malls, business centres and hospitals.

Furthermore, a private parking stand operating in a public place is bound to collect parking rates notified by the City District Government.

The court observed that there is a large increase in the number of cars and motorcycles and a shortage of parking spaces be it public or private in the city. Also, parking is not properly regulated, hence the problem of availability of parking, wrong parking and encroachments have multi-folded, the court observed.

Issuing directions to the LPC for making the policy, the court said the policy must be robust based on requirement of the city. It should change and evolve with the changing patterns in the usage of private and public vehicles and should consider the traffic issues of Lahore.

The court directed the LPC to work in close liaison with the traffic police so that parking spaces have the least impact on the flow of traffic.

The judgment said the building owners are required to provide proper provision for parking within the building premises, and the owners of the buildings/plazas/hospital cannot use the land earmarked for parking in contravention to the approved building plans.

Published in The Express Tribune, February 20th, 2017.