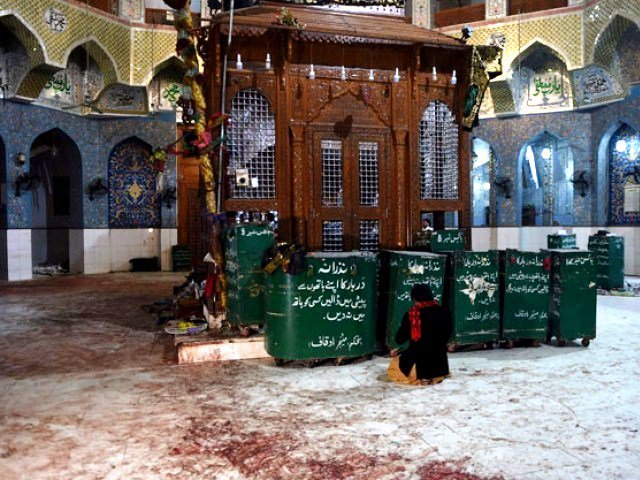 ---
It is time to take the gloves off, take the wool from our eyes and face up to the most uncomfortable of truths. Terrorism in its many iterations is here to stay and its very bedrock, sectarianism, is here to stay with the blessing of the state both federal and provincial. It is time to admit to the reality that the grip of extremism is now so great that it has the capacity to trump the power of the state at every level and in that sense the state has now ceded power to forces far greater than those that are the product of an electoral process.

How can this be said with such certainty? The Sindh government has caved in to pressure from sectarian parties and groups some of them banned, and stopped the operation against those which it suspects of either extremist or terror sympathies or of active participation in acts of terror. These people have gained refuge in 93 seminaries around the province and an operation against them started in November last year. Leaders and activists of sectarian groups were arrested, both Shia and Sunni. Leaders and activists of both groups protested by taking to the streets and it did not take long for the provincial government to fold.

The provincial government got no support federally either. The Interior Minister rejected reports submitted provincially saying they were 'ambiguous', demonstrating a partiality that has long been suspected at the very top. The provincial government was not making it up as it went along, and it had good reason to be concerned enough to take action. The Sindh Apex Committee decided to move against the clerics and seminaries that were suspect – but the action did not happen. Some action does continue but not at the root-and-branch level that would definitively take down the groups suspected of activities counter to the welfare of the state. If the most fundamental of battles against terrorism is to be strangled at birth what chance is there for the wider battle to be fought and won? It is on that basis that we say that terrorism is here to stay. Now prove us wrong.

Published in The Express Tribune, February 20th, 2017.

Like Opinion & Editorial on Facebook, follow @ETOpEd on Twitter to receive all updates on all our daily pieces.
COMMENTS (3)
Comments are moderated and generally will be posted if they are on-topic and not abusive.
For more information, please see our Comments FAQ