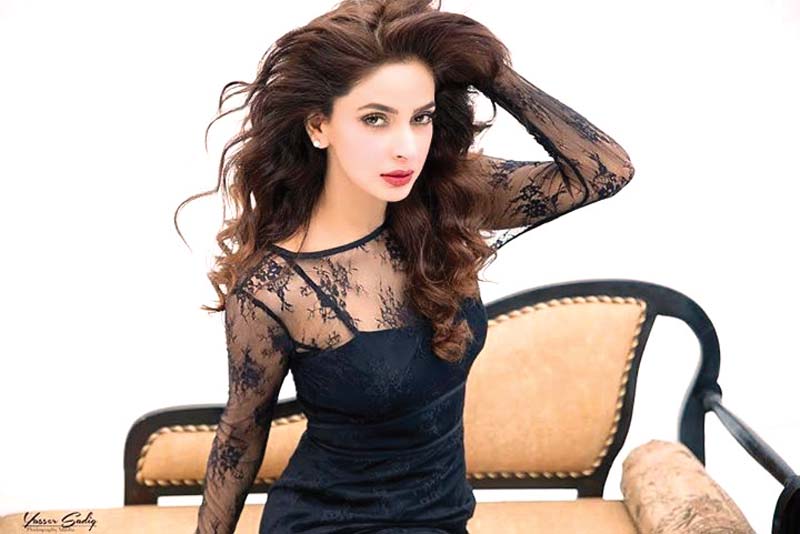 ---
Saba Qamar, who is in the news for an old video footage in which she branded Bollywood star Salman Khan a "chhichhora" (indecent), says she loves the Indian film industry and finds the "Dabangg" star humble.

In a two minute-plus long video from an old episode of Pakistani morning show, Saba comments on Hrithik Roshan, Emraan Hashmi, Ranbir Kapoor, Riteish Deshmukh and Salman, when the host asks Saba to say 'no' to them under hypothetical situations -- and explain why.

The reasons she gave -- including one where she claimed she wouldn't like to work with actor Emraan Haashmi for the fear of mouth cancer -- got newfound attention on social media earlier this week.

Revealed: Saba Qamar's first look in Bollywood debut alongside Irrfan Khan

Clarifying her stance, Saba said in a statement on Saturday: "Good Morning Zindagi' is a fun show where they ask you fun questions about Bollywood stars. Whatever I said about each of the actors was said just for fun at that moment.

"I love and respect the Indian film industry specially Salman Khan is such a huge star and so humble." she added.

The actress is making her debut in Bollywood with the upcoming Irrfan Khan starrer Hindi Medium.

On Friday, IANS had contacted Saba, and she had said over phone that "it was a fun show".

"Koffee With Karan mein kya kuchch nahi hota (What all does not happen on Koffee With Karan)," Saba asked.

In the video, when the host asks Saba if Hrithik asked her to marry him, how would she say no, Saba said: "Don't want a father of two... He is not my cup of tea."

Next was Bollywood's 'serial kisser' Emraan Hashmi, whom she rejected because she didn't want "mouth cancer". This comment hasn't gone down too well with his fans as Emraan's son has fought cancer and the actor has been doing his bit for cancer awareness.

An actor needs to be shameless in front of the camera: Saba Qamar

Saba rejected Riteish because since she is an "A-grade actress" in Pakistan, she would want to work only with other A-grade actors, even in India.

The host then showed a photograph of Ranbir, whom she could not reject.

"Of course darling, I am ready for you'," Saba said looking at the actor's photograph. But on insistence by the host, she finally turned him down because he "had a chakkar (affair) with Indian actress Deepika Padukone."

Finally, the photograph of Salman was shown, and Saba turned him down for being 'chhichhora' (indecent), and for not knowing how to dance.

Saba's video appeared during ongoing tension between India and Pakistan after the Uri army camp attack in September last year, and at a time when Pakistani artistes are not being entertained in India due to a ban imposed by certain right-wing outfits.

Saba Qamar won't do 'bold scenes' in Bollywood

Saba, who made her acting debut with the PTV Home drama Main Aurat Hoon in 2004, is popular in Pakistan for essaying leading roles in hit dramas Dhoop Mein Andhera Hai, Jinnah Ke Naam and Uraan.

Have something to add in the story? Share it in the comments below. 
COMMENTS (5)
Comments are moderated and generally will be posted if they are on-topic and not abusive.
For more information, please see our Comments FAQ