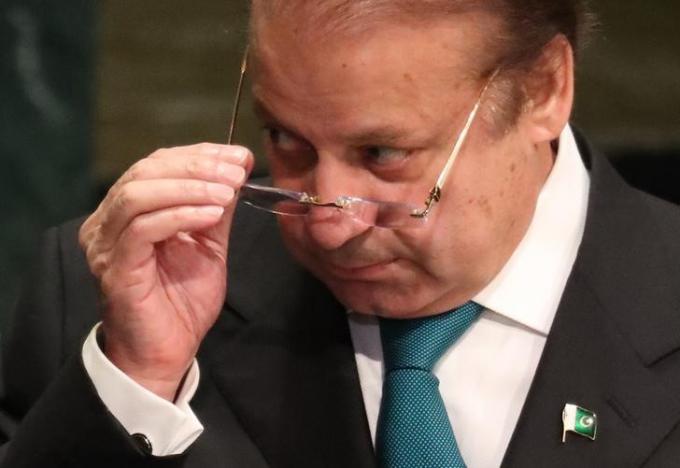 ---
ISLAMABAD: Submitting his concise statement in response to the petition of the Awami Muslim League (AML) chief Sheikh Rashid Ahmed, Prime Minister Nawaz Sharif has asked the Supreme Court to adopt a fair procedure to determine the outcome of Panama leaks controversy.

The PM also contends that the SC can neither act as an investigating agency and examine voluminous evidence involving intricate questions of facts nor disqualify him as a member of the National Assembly without fair trial and due process.

"The court (SC) must adopt a procedure to determine the outcome of this controversy which is fair, take into consideration materials which are admissible in evidence and proved in accordance with the law," says the PM's concise statement, filed by the PM's counsel Makhdoom Ali Khan in response to Ahmed's constitutional petition.

The reply states that unlike Article 32 of the Constitution of India, Article 184 (3) of the Constitution of Pakistan is not by itself a fundamental right.

Imran details Qatari prince's 'murky past'

"It is a remedy available by invoking the jurisdiction of court in a matter of public importance relating to the enforcement of fundamental rights.

"These fundamental rights have to be interpreted in a manner that they do not violate the fundamental rights of the Respondent No.4 (PM Nawaz Sharif) under Article 10A to a fair trial and due process and his right to the equal protection of law in a non-discriminatory manner under Article 25," it says.

It claims that Ahmed has failed to produce any material, which is either admissible or proved in accordance with the law and the Constitution.

Sheikh Rashid Ahmed desires that the court act as an investigating agency. However, the PM in his statement submits that the SC cannot act as an investigating agency under Article 184 (3).

The PM submits that the material relied upon by Ahmed cannot be regarded as evidence and cannot form basis of his disqualification as an MNA unless it is ruled admissible in evidence and formally proved against the PM in consonance with the provisions of Qanun-e-Shahadat Order, 1984..

Maryam owned London flats for 6 months, admits counsel

"The petitioner desires that the authority under Article 184(3)… be exercised by this hon'ble court with little or no regard to the requirements of due process and fair trial. This clearly is not the mandate of Article 184(3)," it adds.

The PM objects that Ahmed has already availed adequate constitutional and statutory remedies before the National Assembly speaker and the Election Commission of Pakistan and he is, therefore, stopped from invoking the constitutional Jurisdiction under Article 184(3) of the Constitution.

Published in The Express Tribune, February 19th, 2017.
COMMENTS (7)
Comments are moderated and generally will be posted if they are on-topic and not abusive.
For more information, please see our Comments FAQ