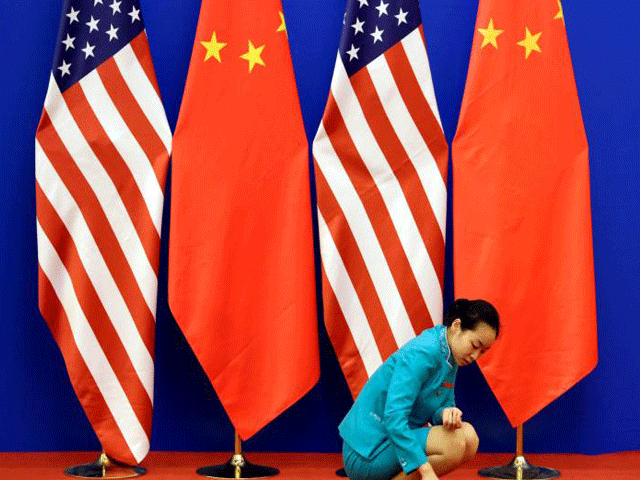 ---
BEIJING: China is closely following US President Donald Trump's plans to create more domestic jobs by encouraging US companies to bring home or "reshore" their overseas production, but the government will not change its overall strategy, Industry Minister Miao Wei said on Friday.

"Regarding President Trump's efforts to revitalize US manufacturing and allow more US companies to move back to the United States, we are paying close attention to these policies but they will not affect the development of China's manufacturing industry," Miao said at a press briefing.

He said China would continue to encourage foreign enterprises to invest in China while at the same time encouraging domestic firms to go overseas.

Australia must choose between United States and China: US Army official

"We will not change our goal of opening up to the outside world," he said.

Worried its export-dependent industries will suffer, China has repeatedly urged global leaders to reject protectionism, which Trump has championed with his "America First" campaign.

Speaking at the World Economic Forum in Davos last month, Chinese president Xi Jinping likened protectionism to "locking oneself in a dark room" and cutting off "light and air".

China's steel sector has been under particular scrutiny, with mills subject to increasing numbers of anti-dumping moves amid accusations that they were selling at less than cost and forcing foreign competitors out of business.

Vice industry minister Xu Lejiang said at the same press briefing on Friday that China's decision to slash 65 million tonnes of steel capacity last year had already brought prices back up, with a composite index run by the China Iron and Steel Association (CISA) rising 76.5% in 2016.

Xu said the total number of loss-making steelmakers fell 51% last year, while overall sector profits rose more than twofold in 2016.

China announced early last year that it would close as much as 150 million tonnes of production over the 2016-2020 period.