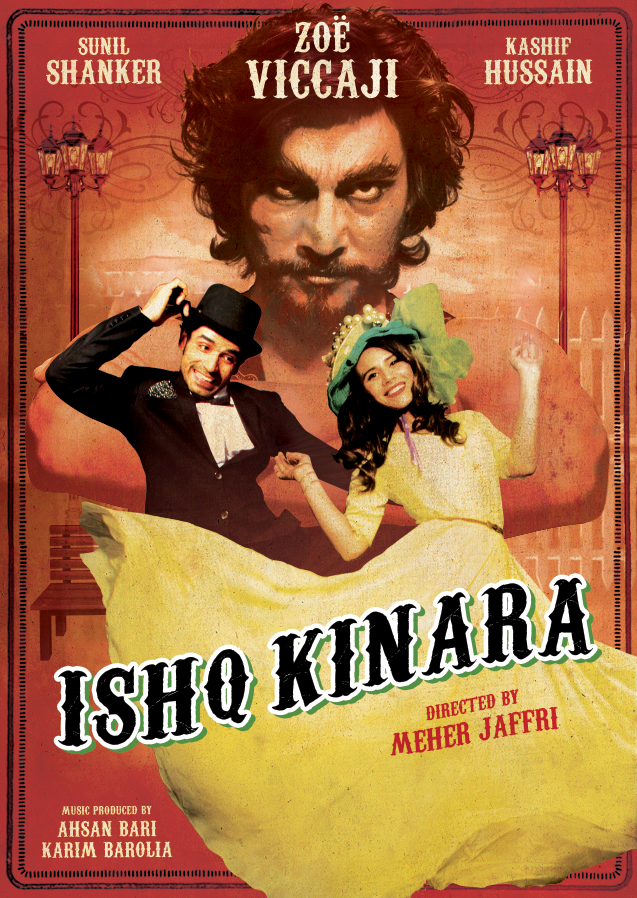 ---
KARACHI: While Zoe Viccaji actually debuted Ishq Kinara back in Coke Studio season six, she only released its music video on February 13 as a pre-Valentine's Day message. Directed by Meher Jaffri, Ishq Kinara depicts a love story presented as a classic vaudeville theatre performance.

Viccaji told The Express Tribune that the narrative of the video stems from the deeper meaning of the song. "Ishq Kinara talks about how we lose ourselves in love and often forget to take care of ourselves," she said. "But that, ultimately, we must be our own saviors and look within for the love that we crave."




Viccaji wanted the video to portray the madness of theatre through various themes – the storyline chosen involves a relationship which goes awry. But she gives all the credit for its creativity and conceptual development to Jaffri. "She crafted the finer details and a narrative that has endless layers and references to literature, art, culture and history – all to show that we are ultimately our own heroes."

In her director's notes, Jaffri explained, "I wanted to pay homage to the genesis of film and video as the form of storytelling as we know it, going back to vaudeville theatre and silent cinema with its exaggerated and unapologetically melodramatic style."

Thematically, Jaffri wanted the video to be a whimsical take on the illusion of love. "Hence, the concept of musical theatre, all very flamboyant and fantastical in its form – the theatre itself, the ultimate show or illusion of reality," she stated. "I wanted to go further and deconstruct the concept of theatre to reveal the mechanics and the machinery behind the grand illusion."




This, subsequently, gave birth to the three worlds depicted in the music video, all of which have Viccaji taking up different roles: The on-stage drama, backstage reality and the activities happening in the audience section.

The entire package would've come to nothing if it weren't for visuals by Mo Azmi. celebrated cinematographer captured the fun and quirky mood of the song perfectly, switching back and forth between the on-stage and the real world.

Zoe Viccaji, Irfan Ali Taj's new song will leave you pining for Chitral

While a number of music videos revolve around an old-school approach – a band performing in different locations and picturesque visuals to support their journey, quite a few local artists have been coming up with modern and creative approaches and including narratives to support their music, offering a more complete experience. Viccaji believes that music videos are an art form. "For me, it is the epitome of collaboration, bringing together musicians, artists, film-makers, actors, dancers and so many others. So, taking it to that ultimate level with storytelling is ideal."

As far as the music is concerned, it was Viccaji's first time working with Ahsan Bari and Karim Barolia of Sounds of Kolachi. The singer revealed the journey started with a show she was working on with Bari. "I really liked the way he arranged Ishq Kinara. One thing lead to the next and we decided to take the song into production."

Drop whatever you're doing and check out Zoe Viccaji's new video!

All praises for Barolia, who is new to the local music scene, Viccaji said, "It's been an absolute pleasure working with someone who is so focused and ambitious. This was a challenging project and he was there for us every step of the way."

With all the creativity and effort put into Ishq Kinara, the response has been nothing short of phenomenal. "We've had a great response from fans and peers alike. People have really appreciated the hard work and attention to detail that went into this project," said Viccaji.

Watch the video here:


Have something to add to the story? Share it in the comments below. 
COMMENTS
Comments are moderated and generally will be posted if they are on-topic and not abusive.
For more information, please see our Comments FAQ