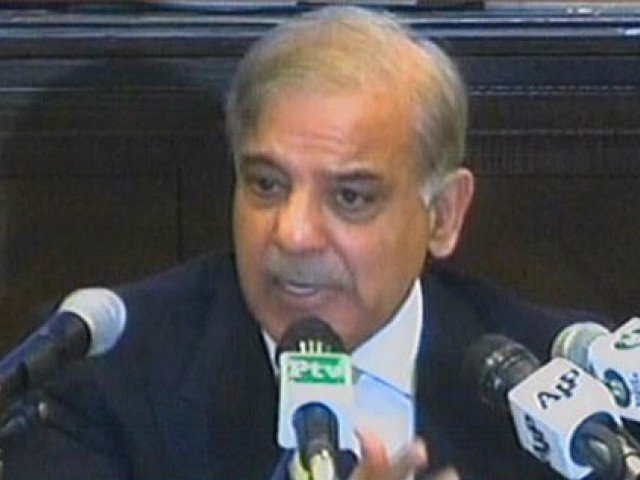 ---
LAHORE: Confirming the arrest of the facilitator of the Feb 13 Mall Road blast, Punjab Chief Minister Shahbaz Sharif on Friday expressed concern over the use of Afghan soil for plotting and sponsoring acts of terror in the province.

In a brief video, shown during the CM's press briefing, the alleged facilitator – who identified himself as Anwarul Haq – revealed that he had been handled by terrorists from Afghanistan and had helped the alleged suicide bomber, Nasrullah, in reaching the spot.


Pakistan asks Afghanistan to hand over 76 terrorists immediately


He said his handler Irfan – a henchman of Khalid Omer Khorasani – instructed him from Afghanistan to organise the suicide blast and target the police. He revealed that he had been doing reconnaissance of The Mall Road for several days to select 'the best time and place' for the blast.

In the video, Haq was shown answering questions of the investigator. He revealed that he had joined the Jamaatul Ahrar some three years back and had been to Afghanistan some 15 to 20 times for training. He said he was trained at Chakhansur area of Afghanistan and his organisational name was Abu Hurara. The alleged facilitator said he received Nasrullah from Peshawar near the Torkham border some 20 days back and the suicide vest used in the attack was transported to Lahore from Peshawar by a truck driver, who received it in Peshawar from a man, only identified as Alam.


Army decimates four Jamaatul Ahrar camps


"The truck driver was paid Rs200,000 to transport the jacket to Lahore. After receiving the jacket and the bomber, I did reconnaissance on The Mall Road for several days," he said. He revealed that on February 13 he found a large contingent of police on the road. Haq said he went back to his residence [somewhere in Bhagatpura area of Lahore] to get the suicide jacket. He then dropped off the bomber a few yards from the place of the incident. Haq said Nasrullah was from Kunar area of Afghanistan and was talking on a mobile phone all the time.

Shahbaz Sharif said the planning of the suicide blast was done entirely in Afghanistan. "This is not an isolated incident. Terrorist groups have been planning their attacks from Afghanistan in the past also," he said, adding that cross boarder sponsoring of terrorism was highly unacceptable.

Published in The Express Tribune, February 18th, 2017.