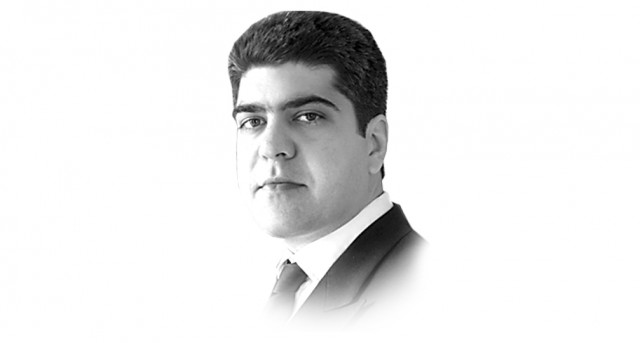 ---
Denial is not just a river in Egypt. It's how Pakistan assumes parentage over its sons and daughters. Take the newly inducted minister in the United Kingdom's new cabinet, Baroness Sayeeda Warsi, for example. Warsi is a second-generation Pakistani who was born in Dewsbury, Yorkshire. Her father, an immigrant from Gujar Khan, started off as a mill worker and eventually wound up running a two-million-pound-a-year bed manufacturing company. Sayeeda Warsi went to school in Dewsbury and attended the University of Leeds and trained to be a lawyer. She worked as a solicitor in Dewbury for several years before setting up her own practice and joining politics. After the recent UK elections, when she took over as the head of the Conservative Party and was invited to join the new cabinet, one of our newspapers proudly put up on its front page a headline that read: "Pak-origin woman made party chief, cabinet minister".

Nothing unusual about this? Well, it's just like the time the Shoania story broke and the tennis world in Pakistan went berserk with joy and anticipation. The head of the Pakistan Tennis Federation, Dilawar Abbas, was reported to have said that Sania Mirza could, if she wanted, even play for Pakistan. Talk about being optimistic. Compare this treatment to the stone cold shoulder given to failed terrorist Faisal Shahzad. Not only was his attempt totally amateur — like someone trying to ignite a tank of diesel with a matchstick — he was caught. The only effect of Faisal Shahzad's incompetence is that everyone's visa application to the US is now in jeopardy. But in contrast to Baroness Warsi, Shahzad was born in Pakistan. He went to school in Pakistan. His family lives in Pakistan and though he lived and worked in the US, and had recently become a naturalised American citizen, he travelled back to Pakistan frequently. Nevertheless, when news broke that he was the only suspect of the Times Square attempted bombing, our foreign minister was the first to point out, on account of his naturalised US citizenship, that Faisal Shahzad was not Pakistani. When news of Shahzad's failed terrorist attempt became known, Pakistani security agencies went all-out in conducting an investigation into his past and connections. At least seven people, including Shahzad's father, a retired Air Force officer, were taken into custody and questioned. Quite an ado for a non-Pakistani.

Compare this reaction with the reaction of Pakistani security agencies when Ajmal Kasab and his cohorts took Mumbai by storm. When Kasab's Pakistani nationality was publicised by Indian authorities, our security agencies not only refused to conduct an investigation, they even insisted that the Indians had it wrong and that he was not Pakistani. The Indian authorities then produced Kasab's CNIC. But Pakistani authorities remained in a complete state of denial. I should point out that, three months after the attack, Pakistani authorities sheepishly accepted that Kasab was, in fact, Pakistani. But that didn't mean they gave the same level of cooperation in the investigation the Indians wanted into his past and connections with militant organisations.

Did you know that, by law, upon contracting marriage with a Pakistani man, a foreign woman can apply for Pakistani nationality? The same is not so for foreign men seeking to marry Pakistani women. They retain their foreign nationality and have no option under law to seek Pakistani citizenship — unless you go on TV and charm the entire country ala George ka Pakistan.

I recall some years ago a discussion to amend the law held in our fabled corridors of power. There was strong opposition against changing the law to grant Pakistani nationality to foreign men. One argument was that such an amendment would bring a flood of applicants, as if there are lines of men outside Pakistani high commissions and embassies the world over waiting feverishly for an opportunity to become a paid up member of this Islamic Republic. Another was that the amendment would make it easier for terrorists to camouflage themselves as Pakistani and carry out attacks on Pakistani soil — I'm not going to dignify that with a put-down. These arguments finally carried the day. Oliver Wendell Holmes Jr once said that the life of the law was not logic but experience. I wonder what he would have said about this.

Published in the Express Tribune, May 15th, 2010.