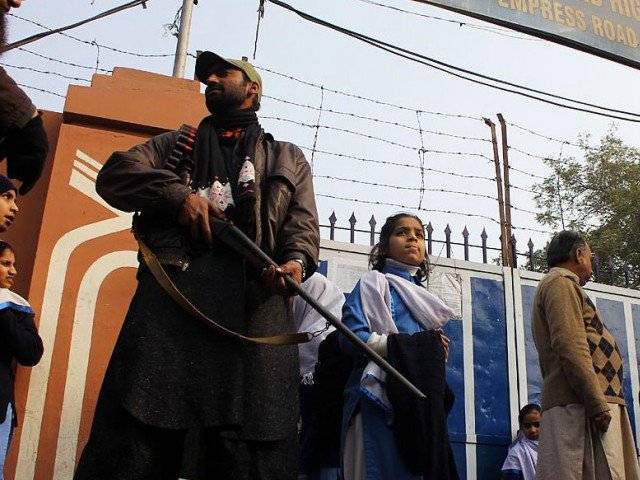 ---
LAHORE: In the wake of a string of bombings across the country, private schools in Lahore have requested the government to ensure adequate security for students.

"Pakistan is experiencing a fresh spell of violence and terrorism, and if continued, it will shake the painstakingly restored confidence of common Pakistanis," said a statement issued by the All Pakistan Private Schools Federation (APPSF) on Friday. "According to Articles 9 and 25 of the Constitution, it is the constitutional duty of the state and government to provide security to every citizen of Pakistan."

Private schools and associations, the statement said, had been cooperating with the government to ensure implementation of the security standard operating procedures (SOPs). However, providing security was part of the government's job and it should be ensured.

The APPSF president said his association had written letters to the president and prime minister of Pakistan, calling for security at private schools for the safety of students studying at private educational institutions. "The APPSF wrote letters to the president and prime minister and demanded that security, which is the state's responsibility, be provided to all schools without any discrimination of public and private," APPSF President Kashif Mirza was quoted in the statement.

Condemning all acts of terrorism, the association asked the government to ensure safety by providing security to private schools in the country. There are around 200,000 private schools in Pakistan with around 20 million children enrolled in them.

Published in The Express Tribune, February 18th, 2017.