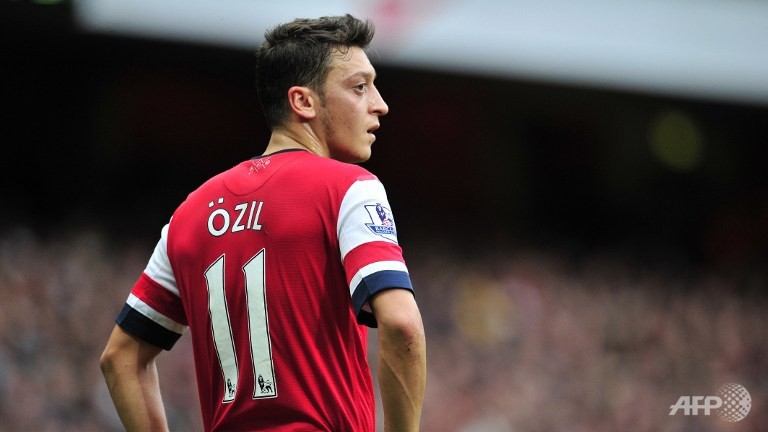 ---
LONDON: German playmaker Mesut Ozil is not happy at being singled out for criticism over Arsenal's abject 5-1 thrashing by Bayern Munich in Wednesday's Champions League last 16 first leg, his agent told the BBC on Thursday.

The 28-year-old — who like fellow star Alexis Sanchez is yet to commit himself to a new contract with the Gunners in what has become a long-running saga — is according to Erkut Sogut annoyed at being regularly the "scapegoat" for the failings of the team whose only realistic chance of a trophy this season lies in the FA Cup.

They trail Premier League leaders Chelsea by 10 points.


Wenger hopes to break Bayern curse


Ozil — who cost Arsenal £42 million when he signed from Real Madrid in 2013 — could not be blamed, said Sogut, for his performance on Wednesday when Bayern Munich enjoyed 74% possession.

"Criticism is normal if a player plays badly," said Sogut, who is also Ozil's lawyer. "But Mesut feels people are not focusing on his performance; they are using him as a scapegoat for the team after bad results.

Bayern had 74 percent possession. How can someone in the No 10 position create chances if you don't have the ball? In these games people usually target a player who cost a lot of money and earns a lot of money — that is Mesut. But he can't be always be the scapegoat. That's not fair."


Ozil and Arsenal look to bounce back after mini-slump


Ozil, who has scored 29 times for Arsenal and last season created more chances (137) than any other player in Premier League history, does not freeze in big matches as many have claimed, said Sogut.

"I don't agree that Mesut has not had an impact on big matches," said Sogut. "What about the win at home to Chelsea this season and Manchester United the year before? What about the games for Germany against Italy and France at Euro 2016?

"People are always saying Mesut is not fighting or tackling, that he has poor body language, but that is how he is. Believe me, he is desperate to succeed. If it doesn't work, he shows his anger and expressions. Was his body language an issue when Arsenal were playing well?"
COMMENTS
Comments are moderated and generally will be posted if they are on-topic and not abusive.
For more information, please see our Comments FAQ