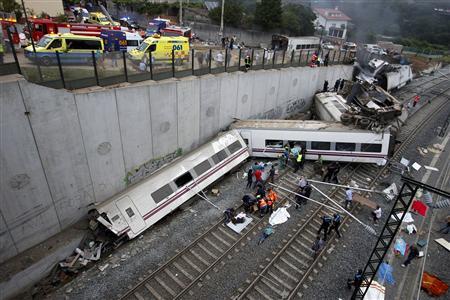 ---
RIYADH: A Saudi train derailed near the eastern city of Dammam on Friday, injuring 18 people, after flooding from heavy rains caused the rail line to erode, the Saudi Railways Organization said in a statement.

The 193 passengers and 6 crew members were transferred to another train and taken to Dammam after the incident occurred at about 1:00 am, it said, adding that all injuries were minor.

Several children killed in US school bus crash

Repair work has begun on the closed Riyadh Dammam track, added the statement carried by the state news agency SPA. Heavy rains have lashed Saudi Arabia for several days, causing severe flash floods throughout the kingdom and at least one death in southern Asir province.

Flooding can be politically sensitive in the Islamic kingdom, where previous incidents - notably in the second city of Jeddah - have prompted anger over the government's perceived failure to build suitable prevention systems.