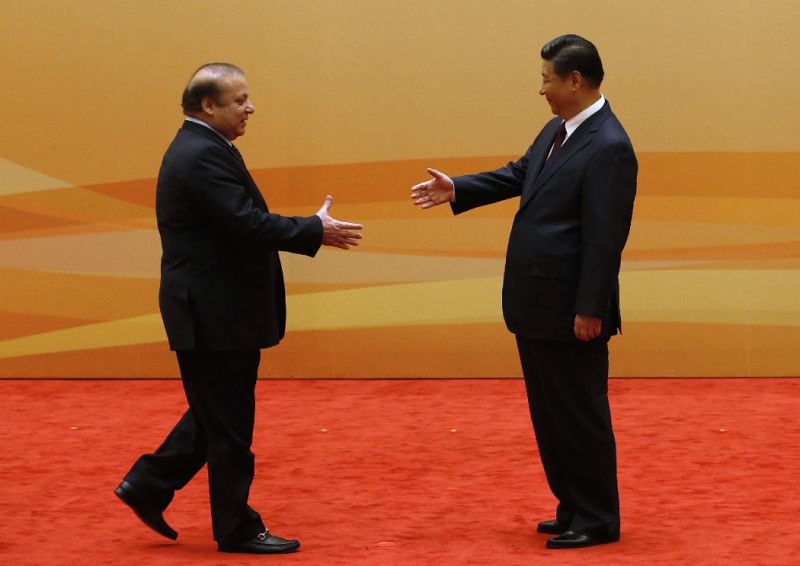 ---
LAHORE: Despite the several concerns that surround China-Pakistan Economic Corridor (CPEC), the fact remains that the initiative will bring massive amount of money into the country in the form of loans, grants and investments. And if this new wealth is managed strategically and honestly, there's a high chance Pakistan can turn its economy around. Other countries have done it before and there is no reason why Pakistan cannot do it; the only requirements are good intention, focused policies and a sense of responsibility.

The economic miracle of the following countries after they were devastated by war can be a source of inspiration and motivation for the movers and shakers of Pakistan.

Taiwan

At the end of World War II, Taiwan had a weak economy with severe food and housing shortages. The Chinese Civil War also brought chaos and 1.8 million refugees to the island - further straining a region already exhausted because of the war against communism.

No threat to CPEC from US, West: PM

Financial aid and soft credit worth $4 billion in addition to food and military aid by the US between 1945 and 1965 provided Taiwan with the necessary capital to restart its economy. Annual flow of $50-55 million until 1955 focused on agriculture sector to curb food shortages. Later, medium-size private corporations were encouraged to support manufacturing which eventually enabled Taiwan to develop its massive textile industry and boost export. A major chunk of the funds were allocated to public authorities to overhaul the infrastructure - Shihmen Dam was built and irrigation system was modernised on a huge scale.

As a result, Taiwan today is the 18th-largest economy in the world with GDP worth $1.6 trillion. With only 1.7% of its population living below the poverty line, inflation in the country stands at 0.3%. It is ranked highly in terms of freedom of the press, health care, public education, economic freedom, and human development. Since 1954, the percentage of population working in agriculture has reduced from 56% to 1.8%; services sector employs 63% of the people followed by industrial sector (29%) with unemployment rate as low as 3.7%.

South Korea

The Korean War killed and injured around 1.5 million people and destroyed properties worth $3.1 billion in South Korea. At the end of the conflict, the country had 43% of its industry and 42% of housing demolished and remained one of the poorest countries in the world for over a decade. In 1960, its gross domestic product per capita was $79 - lower than that of some sub-Saharan countries. With almost no natural resources and always suffering from overpopulation in its small territory, South Korean heavily depended on agriculture but productions were low due to small scale farming, government's restriction on land ownership and lack of modern equipment.

Aid from United States, under International Cooperation Administration and United Nations Korean Reconstruction Agency, poured $6.2 billion between 1955 and 1969 into the country to boost the economy. Railway system and power plants were established and enhanced as part of the aid program; millions more were provided to uplift the healthcare and education sectors taking literacy rate to 90% from 20%.

Called the Miracle on the Han River, the rapid economic growth following the Korean War transformed South Korea from a developing country to a developed country with fourth largest economy in Asia and the 11th largest in the world – having the GDP of almost $2 trillion.

Are Pakistani cities prepared to handle new traffic CPEC will bring?

Japan

Japan was in ruins after the World War II; a significant proportion of the Japanese population was wiped out during World War II, including an estimated 210,000 people in the atomic bombings of Hiroshima and Nagasaki alone. At least 40% of national industrial plants and infrastructure were destroyed and manufacturing dropped to less than 10%. Inflation fluctuated between 60% and 130% per year till 1949 and there were severe food shortages.

Between 1946 and 1952, Washington invested $2.2 billion - or $18 billion in real 21st-century dollars adjusted for inflation - in Japan's reconstruction effort. The Economic Rehabilitation in Occupied Areas programme was introduced to bring industrial raw materials and machinery worth $323 million dollar for the economic revival of Japan. The Government Aid and Relief in Occupied Areas programme provide Japan with $92.63 million in 1946, $287.33 million in 1947 and $351.40 million in 1948 just for food. The US also led free trade negotiations to provide production and export advantage to the growing Japanese economy. Further, with US providing military support to Japan as part of the efforts to restrict Japanese military growth, the island nation also saved on warfare costs.

As a result, Japan became the second largest economy in the world after the United States in 1968, experiencing average growth of up to 9% per year between 1955 and 1973. Today, it is world's third largest economy with GDP of $4.92 trillion. From being aid-dependent after WWII to fourth largest donor in the world, Japan has truly made a remarkable economic transition.

Germany

The WWII had left around seven million Germans dead which were roughly 8% of the population. Agricultural production stooped to 35% and around 25% of Germany's pre-Anschluss territory was ceded to Poland and the Soviet Union. Many factories and much of the capital stock were destroyed and the little that was left was not enough to restart the economy.

Six concerns PML-N government must address about CPEC

The Marshall Plan, American aid to reconstruct Western Europe, dedicated 11% of the $13 billion - $120 billion in current dollar value - monetary assistance to Germany alone.  A vast amount was invested in the rebuilding of industry, with the coal industry alone receiving 40% of these funds. Business procedures were modernised and best practices were adopted as part of the economic uplift. A new central bank was created and was given much more authority over monetary policy while a Federal Cartel Office was also established to prevent the return of German monopolies and cartels.

Today, Germany is the largest economy in Europe and fourth-largest in the world. Its service sector contributes around 70% of the total GDP, industry 29.1%, and agriculture 0.9%. In 2014, it was the third largest exporter in the world with 1.28 trillion in goods and services exported. And of the world's 2000 largest publicly listed companies measured by revenue, 53 are headquartered in Germany such as Volkswagen, BMW and Siemens.

Hassan Sajjad is a lawyer based in Lahore.

Published in The Express Tribune, February 25th, 2017.

Like Business on Facebook, follow @TribuneBiz on Twitter to stay informed and join in the conversation.