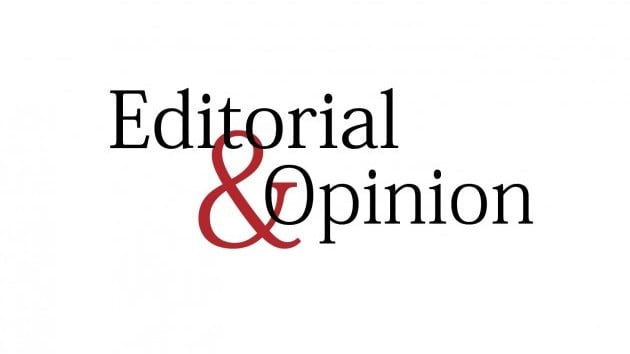 ---
Many laws, in other countries as well as our own, are unfair. They discriminate against individuals or set in place measures that are aimed to suit only particular purposes — in some cases ulterior ones. But no matter what the case, laws need to be obeyed. Indeed it is all the more important that people in responsible places or aspiring to such positions try and set the right precedent. There are many reasons to disagree with the rule set in place under the regime of Pervez Musharraf that required those contesting elections to parliament to hold a degree. But the fact is that at the time when the members of the present assemblies contested elections, it was in place. In April 2008, prior to the presidential election, it was brought before the Supreme Court by two JUI-F legislators and consequently struck down by a seven-member bench headed by the then chief justice Abdul Hameed Dogar.

As far as Jamshed Dasti's case is concerned, he resigned after it became clear to a Supreme Court bench hearing a petition challenging the authenticity of his degree that he was not as conversant as a graduate should be. The complication arises because once he resigned he was again given the ticket — this time on the grounds apparently that the graduation condition was no longer required. In comes the prime minister who the other day campaigned for the much-maligned former legislator and now by-election candidate on a seat from Muzaffargarh. This was picked up in the media and the prime minister was strongly criticised for campaigning on behalf of a man who had broken the law. In response, on May 13 the prime minister spoke about this in the National Assembly suggesting that the media was trying to malign parliament by saying that a majority of its members have degrees which have been purchased. He also said — and rightly so — that the graduation condition was not a requirement in any industrialised country or indeed anywhere else in the rest of the world and that Dasti has been approved by the Election Commission as a candidate.

We like to respectfully submit that the issue is not whether the graduation condition is a necessary one or not. For the record, it is unnecessary and counterproductive because it immediately disqualifies the bulk of Pakistanis from contesting a parliamentary election purely on grounds that they lack a certain academic qualification. This, in fact, runs counter to the spirit of the constitution and was deemed as such by the Supreme Court way back in 2008 — so there really should be little argument about it. The issue, however, is of the elected leader of parliament publicly meeting and campaigning for an individual who, by his own admission, broke a law to contest an election. That is something that nobody, not even the prime minister, can defend because doing so would mean that what Dasti did in forging his degree was the right thing to do. And even with a law that made little sense, and was put in place at the whims of a military dictator, violating it when the purpose was to become a member of parliament is not something that can be condoned.

The media is not targeting legislators for having fake degrees but rather raising a very important issue that relates to the matter of those running for public office abiding by election rules. This means that even though the law may not be in force now, all those members of parliament who violated it at the time that it was in operation should be held accountable before a court of law. This is no different than prosecuting those who defraud the general public by willful misrepresentation or those who use deception to gain access to state resources. After all, given the increased lawlessness we see in our country, it is surely important for those holding top positions to do all they can to combat it by ensuring they abide by the law, regardless of whether or not they see it as just.

Published in the Express Tribune, May 15th, 2010.
COMMENTS (1)
Comments are moderated and generally will be posted if they are on-topic and not abusive.
For more information, please see our Comments FAQ