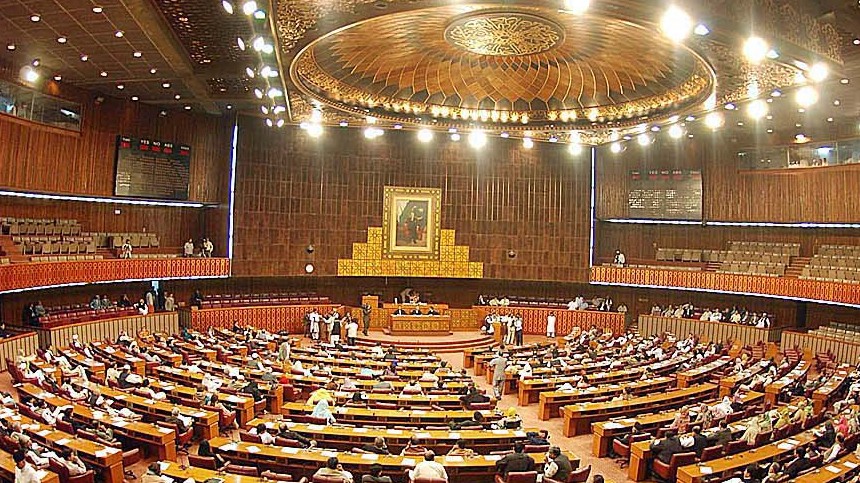 ---
ISLAMABAD: A parliamentary panel headed by Law Minister Zahid Hamid will draft and vet the proposed 25th constitutional amendment to once again set up military courts to try terrorists, parliamentary leaders decided on Thursday.

The heads of parliamentary parties met for the fifth time in the chamber of National Assembly Speaker Sardar Ayaz Sadiq after the two-year term of the courts – set up after the gruesome December 2014 attack on the Army Public School in Peshawar – expired on January 7.

Reservations of some parliamentarians over military courts resurfaced in Thursday's meeting even though they had agreed in principle to set them up after being briefed by military officials in the previous huddle.

"They [parliamentary leaders] are doing politics now. None of them spoke a dissenting word when military authorities gave them a briefing," a participant told The Express Tribune.

During the meeting, Naveed Qamar, who was representing Pakistan Peoples Party in the absence of ailing Leader of Opposition Khursheed Shah, said: "We will not support it [the courts] till our reservations are addressed."

However, Maulana Fazlur Rehman – who had been opposing military courts even though his party is a coalition partner of the Pakistan Muslim League-Nawaz government – appeared to be on the same page with the ruling party.  "Fazl's apprehensions regarding strict action against seminaries have been addressed and now he is on board," said a PML-N leader.

The duration of the courts' term is yet to be decided, the ruling party leader said. "It can be for another three years. But a final decision is yet to be taken."

Meanwhile, Qamar told reporters that the government during the meeting agreed to form a parliamentary national security committee, one of the roles of which would be to exercise oversight over the military courts. The PPP leader claimed setting up such a committee was one of party leader Bilawal Bhutto Zardari's four demands that he had made last year.

Published in The Express Tribune, February 17th, 2017.
COMMENTS
Comments are moderated and generally will be posted if they are on-topic and not abusive.
For more information, please see our Comments FAQ