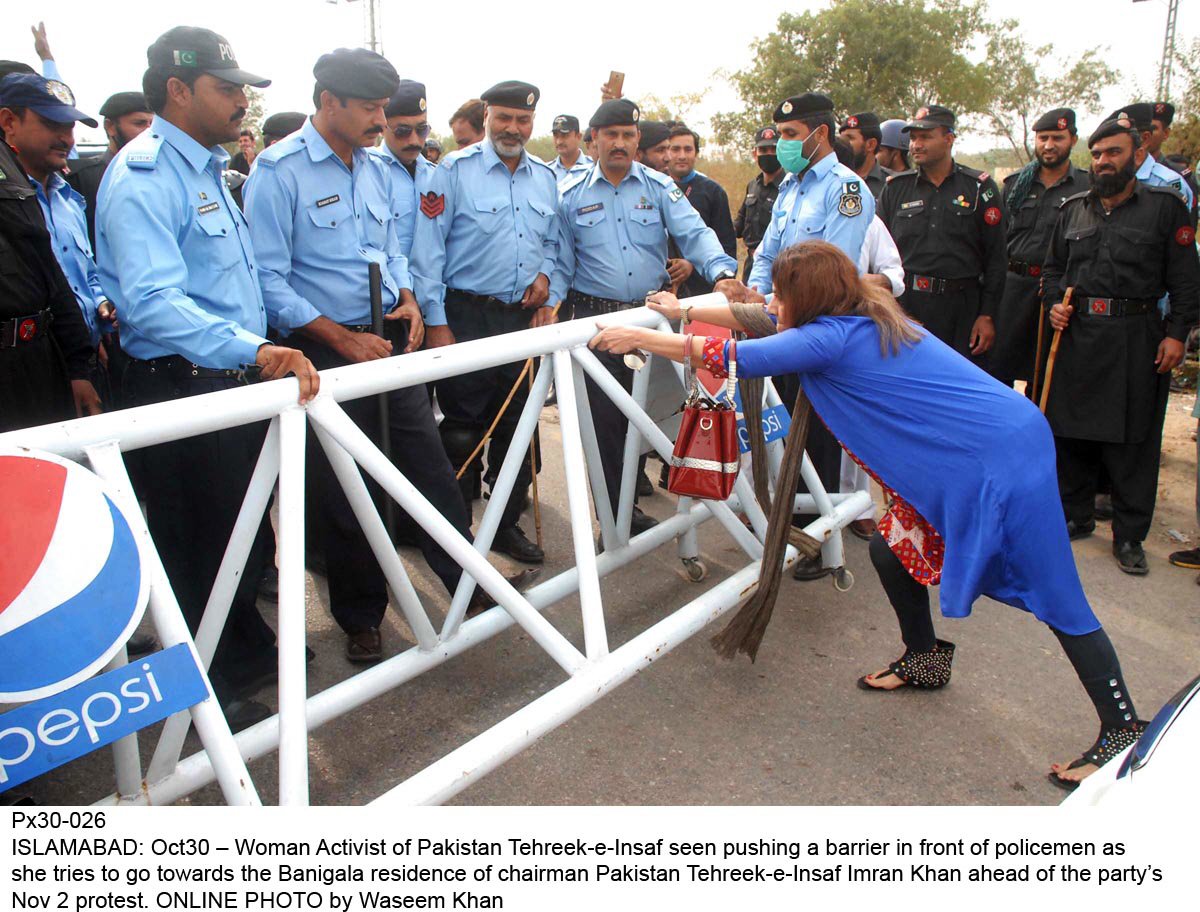 ---
ISLAMABAD: The Islamabad High Court has ruled that all protests and rallies in the capital can only be held in the Democracy Park and Speech Corner (DPSC) located at Parade Ground near Shakarparian.

The government too has been directed to ensure safety and protection of citizen's life and properties. However, they have also been empowered to take action as per law to prevent normal life in the capital from being disrupted.

This was directed by Justice Shaukat Aziz Siddiqui in a detailed judgment in case on the planned protest of Pakistan Tehreek-e-Insaf (PTI) in November 2016 which threatened to "lock-down" Islamabad. The judgment was released on Thursday, over three months after the PTI had called off its protest  over the Panama Papers after the Supreme Court took suo moto notice of it.

Justice Siddiqui has directed the "federal government to formulate a comprehensive strategy outlining restrictions based on public policy on the right to assemble. Such restrictions should keep paramount the fundamental rights of the public at large whilst pursuing the broader aims of national security and public safety."

On October 27, 2016, the IHC had restrained both PTI and the government from paralysing the capital, either through a sit-in or by barricading roads and avenues with large shipping containers.

"In future, all political and, or religious protests, rallies etc in Islamabad should be confined to the Democracy Park and Speech Corner without any discrimination, fear or favour," Justice Siddiqui stated in the detailed order.

The verdict further read that the right to assemble is subject to "reasonable restrictions", adding that those who speak about democracy, fundamental and constitutional rights ignore the rest.

The court has also ordered authorities to ensure the protection of life, security of citizens, property and fundamental rights of Islamabad's residents.

The state, Justice Siddiqui said, is duty bound to protect these rights and take all remedial steps in accordance with the law.

"If any attempt is made to block or lockdown Islamabad, or any effort is made to disrupt normal life in the city, the administration has the authority to deal with the situation as per mandate of law," the judgment concluded.

The judgment read that people interested in joining protests could exercise their legitimate and constitutional right to assemble. However, it was important to protect the fundamental rights of those who would be unwilling to join the protest.

He noted that public has already suffered immensely in the recent past on account of political activities in the midriff of the city.

Justice Siddiqui said that the court has a duty to strike a proper balance between the freedom to peacefully assemble and competing rights of those who live, work, shop, trade and carry on business in the locality affected due to the assembly.

Published in The Express Tribune, February 17th, 2017.