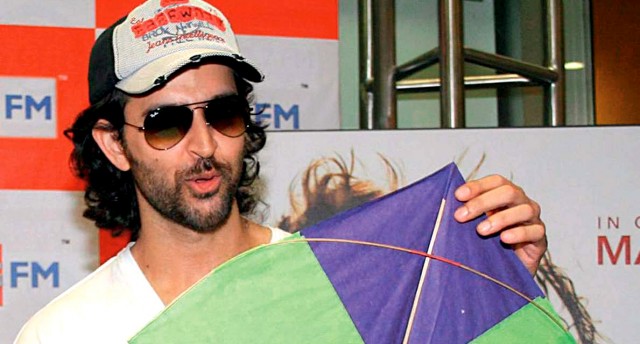 ---
MUMBAI: A decade in the business and with barely 20 films in his kitty, Hrithik Roshan isn't the star who is always in your face.

The 36-year-old is notoriously camera-shy, does not give a lot of interviews and has been missing from the screen for two years. Roshan spoke to Reuters about the debilitating knee injury that kept him out of action and why Indian films do not do well abroad.

You've been missing from the silver screen for the last two years. What have you been up to?

Well, I was working on Kites for just seven months but for six months before that was down with an injury to my knee, which just refused to heal. Science told me that the knee would never heal. I kept waiting for it to become better, but it didn't so I thought I would switch to another career, maybe become a singer or direct a film but my heart was breaking. I knew that if I wanted to be an actor, I couldn't compromise on my roles. If I couldn't dance or sing, I didn't want to act.

I was on crutches for six months and while shooting for the last schedule of Jodhaa Akbar. After that I was just hunting for the next six months, reading all kinds of scripts but knowing that there was no way I could do what it demanded at that point. When I heard Kites, I felt that God gave me a sign. I went and hugged Suzanne and told her 'this is it', I have found what I was looking for.

Two years is a long time in the film industry. Did you ever worry that you were missing out?

Before Krissh I had a two-year gap, then Krissh came and everything was forgotten. Then I had a knee problem. Then Kites was ready last year but Brett Ratner came in the picture and asked us for five months. And when he has the kind of faith in the film, you cannot say no. It is like a baby and when someone comes and says I think this baby has potential, can you trust me with it and I will make it better, you don't say no. But in the middle of all this, I wasn't free. I was shooting for Guzaarish (Sanjay Leela Bhansali's film with Aishwarya Rai).

Luckily, this year will see two releases of mine. Also Zoya Akhtar's film will be ready by the end of the year, so hopefully that should also come out soon after. Kites is being pitched to an international audience. Do you think it will work? My only thing with this film was that we don't have to repeat everything in every film. Dhoom was a fun film, had some great moments but that doesn't mean you can repeat that in a film like Kites which is like a slice of life film.

Everyone says why don't our films work abroad but the only difference is that we are conditioned in our mind to repeat the successes of the past. Like using songs as a way of garnering an initial for the film, even if it doesn't work in their scheme of things. If you are making a Scarface you cannot put a Dhoom song in it, you just can't. Those are not the kind of films I want to do any more. I want to make the kind of films that have made me what I am but I want to do it with honesty and promise that in the film.

Published in the Express Tribune, May 15th, 2010.
COMMENTS
Comments are moderated and generally will be posted if they are on-topic and not abusive.
For more information, please see our Comments FAQ