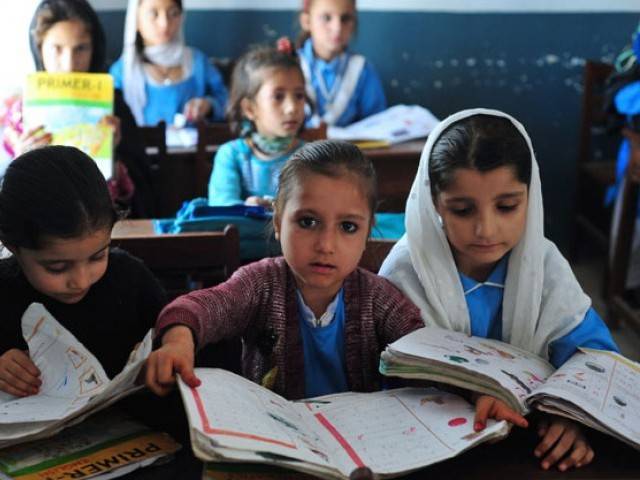 ---
PESHAWAR: The Khyber-Pakhtunkhwa (K-P) government has claimed that there has been a substantial increase in attendance of teachers in public schools as a result of the newly-launched Independent Monitoring Unit (IMU) and online education management system across the province.

According to the Elementary and Secondary Education Department (E&SED), in the last two months, 4,000 ghost teachers reappeared in public schools as a result of the province-wide implementation of IMU and online action management.

Meanwhile, the teachers' community has criticised the role of IMU and online action management alleging the relevant education officials of inflating the actual figures to protect their jobs.

'Health, education K-P govt priority'

According to the data released by the E&SED, details of which are available with The Express Tribune, the newly-adopted systems helped decrease teachers' absenteeism by three per cent in public schools during the last two months; a majority were absent in rural district schools.

The online action management was first introduced in September last year in only two districts including Peshawar and Mardan as a pilot project; however, due to its positive result the K-P government expanded it to the whole province by the end 2016.

Teachers had initially protested against imposition of the system, pointing out various flaws but the government went on with its plan to expand it to the whole province.

Meanwhile, All Primary Teachers Association (APTA) president for Peshawar, Azizullah Khan, while talking to The Express Tribune slammed the newly-introduced system, saying: "These bodies' officials exaggerated figures and submitted wrong data to the department concerned just to show their performance and protect their jobs."

"Hundreds of education officials already exist in each district then what is the aim of the new system," he questioned. "These new bodies have been established just to tease teachers and hinder their work."

Claiming that on one hand the government had inducted public school teachers in anti-polio campaigns but on the other hand IMU officials marked them absent from schools and deducted their salaries, he said "this is an injustice with these teachers".

K-P education bill

Earlier, talking to The Express Tribune, provincial adviser on E&SED Usma Zarif disclosed that the government implemented the online action management in December 2016 and within the last two months teachers' absenteeism declined from 15 per cent to 12 per cent while recovery of Rs2.7 million was made from the absent teachers.

"Automated action management system is a step forward for collecting data that will generate automated actions against various indicators," he explained. "Each action is tagged against the authority concerned starting from the district education officer up to the education minister."

Claiming that the teachers had initially been upset with the system, he said they have realised that there is no way out for them except being present and performing their duties.