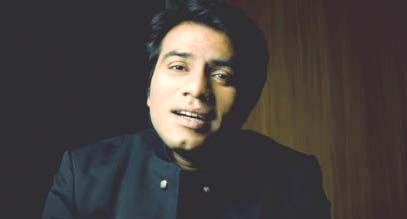 ---
LAHORE: At an event held at Lahore's Alhamra Hall, Ajoka Theatre launched a CD of Sufi poetry sung by Javed Bashir.

The CD features 17 tracks based on the poetry of legendary Sufi poet Bulleh Shah. All of the kafias and poems of Shah in the album have been used in Ajoka's celebrated play Bullah. Ajoka Theatre and Bashir have teamed up for the album because they want to introduce a younger generation to Bulleh Shah's poetry and learn from the messages in his poetry. Ajoka Theatre will also hold a seminar about freedom of expression and perform its play Burqavanganza at the Ali Auditorium in Lahore on Friday.

Lahore has seen a spate of sufi-themed events recently. In late April, the Rafi Peer Theatre Workshop organised the International Mystic Sufi Festival. The event featured music pieces which included qawwalis, zikr, kalams and dance performances by Pakistani artists. Abida Parveen, Saeein Zahoor, Pappu Sain, Arif Lohar and Goonga were part of the line-up of the International Mystic Sufi Festival. Lahore Chitrkar, one of the key music schools in Lahore, also organised a classical music concert earlier this year which took place at the mausoleum of the Sufi saint Pir Boudian Wali Sarkar.

Contemporary musicians have all leapt on the Sufi music bandwagon. Junoon, which was one of the first few bands to meld Sufi poetry with rock music, made 'Sufi-rock' hip in Pakistan and India (hence leading to guitarist Salman Ahmed to dub himself 'Sufi Sal'). In the past two seasons of the show "Coke Studio", musicians such as Ali Zafar, Noori and Saeein Zahoor reworked songs based on devotional poetry for their sessions.

Published in the Express Tribune, May 15th, 2010.