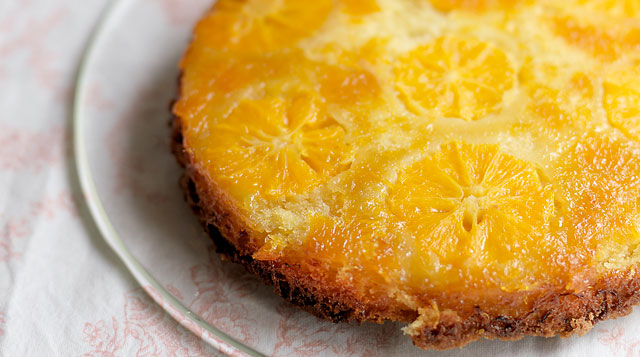 ---
One of the highlights of winter in Pakistan are oranges -- the lustrous, easy to peel and highly juicy citrus variety are a national favourite. Although widely enjoyed by itself, in juices as well as smoothies, oranges also make delectable salads and desserts and can be used to make delicious main courses.

Does SOI have the best Pan-Asian Karachi has to offer? 

Whether you prefer Kinnow or Mosambi, here are three delicious ways to enjoy oranges while they're still around:

1) Beetroot, Orange and Avocado salad




1 medium beetroot

2 avocados sliced

2 kinnows (or use whichever variety of orange available)

1/4 cup extra-virgin olive oil

2 teaspoons lemon juice

2 tablespoons orange juice

Coarsely ground salt and pepperRocket leaves

Method:

Roast beetroot in the oven until tender and slice along with avocados. Peel and segment the oranges.

Mix lemon juice, orange juice and olive oil to make a dressing. You can add honey to the mixture if the oranges aren't sweet. Pour over the sliced avocados and oranges and beetroot. Add the greens, season and toss together.

2) Orange and garlic grilled shrimp




2 cloves of garlic minced

3 tablespoons olive oil

½ cup orange juice

250 grams shrimp, peeled, and deveined

Parsley, finely chopped

A pinch of cayenne pepper

Salt and pepper to taste

Bamboo skewers, soaked in water

Method:

Mix together minced garlic, olive oil, and seasoning to make the marinade for the shrimp. Toss the shrimp in the marinade and refrigerate for an hour. Meanwhile soak the bamboo skewers in water for half an hour.

Karachi's top 10 restaurants, according to TripAdvisor

Once chilled for an hour, thread shrimp onto the skewers and grill on a hot pan until opaque for around 3-4 minutes. Garnish with parsley.

3) Caramelised oranges with ricotta and honey




Caramelised oranges with honey and ricotta

4 oranges, large and sweet

1/3 cup (90g) granulated sugar

1/3 cup water

1 teaspoon ground cinnamon

2 tablespoons orange juice

2 tablespoons of honey

½ cup ricotta

Method:

Peel the oranges using a paring knife. Cut into slices. Combine water, orange juice and sugar in a saucepan and bring to a boil over moderate heat until it starts to thicken and color.

In the meantime, place the slices of oranges on plates and dust with ground cinnamon. Pour the orange caramel over the slices when ready. Allow to cool then add a dollop of fresh ricotta drizzled with honey. At this point you can garnish with pistachios (optional).
COMMENTS (2)
Comments are moderated and generally will be posted if they are on-topic and not abusive.
For more information, please see our Comments FAQ