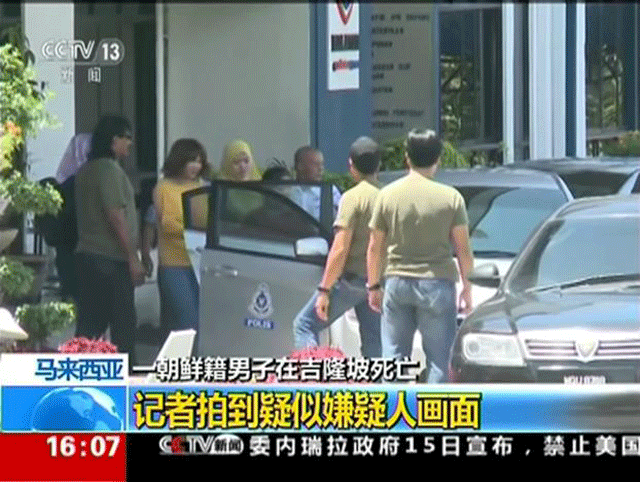 ---
KUALA LUMPUR: Malaysian police on Thursday detained a third suspect in connection with the murder of Kim Jong Nam, the half-brother of North Korean leader Kim Jong Un, an officer said.

"He was detained to facilitate investigations as he is the boyfriend of the second suspect," Selangor state police chief Abu Samah Mat said.

He was referring to a woman arrested earlier in the day. She was holding an Indonesian passport. On Wednesday, a female suspect with Vietnamese travel documents was arrested.

Earlier today, Malaysian police detained a second woman suspected of involvement in the apparent assassination of the estranged half-brother of North Korean leader Kim Jong Un.

South Korea suspects female assassins killed half-brother of North Korea leader

State-run Bernama news agency reported that she was remanded in custody for seven days along with a woman who was caught at Kuala Lumpur International Airport on Wednesday, two days after Kim Jong Nam was assaulted there with what was believed to be a fast acting poison.

Police said the latest arrest was made at 2 am on Thursday, and the woman was carrying an Indonesian passport, unlike the first suspect who held Vietnamese travel papers.

Lawmakers in South Korea earlier cited their spy agency as saying it suspected two female North Korean agents had murdered Kim Jong Nam. US government sources also said they believed North Korean assassins were responsible.

The woman arrested in the early hours of Thursday was alone when she was apprehended, a police statement said. Her Indonesian passport bore the name Siti Aishah, and gave her date of birth as February 11, 1992, and place of birth as Serang, Indonesia. The statement gave no other details.

A Malaysian government source confirmed that the first suspect detained was the same woman whose image was captured by close-circuit television footage showing her wearing a white shirt with the letters "LOL" on the front.

Her travel documents were in the name of Doan Thi Huong, showed a birth date of May 1988 and birthplace of Nam Dinh, Vietnam.

"Investigation continues. Actions against suspect/suspects will be taken in accordance with the law," the police statement said.
COMMENTS
Comments are moderated and generally will be posted if they are on-topic and not abusive.
For more information, please see our Comments FAQ