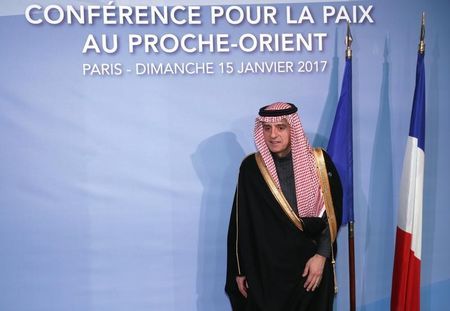 ---
Saudi Foreign Minister Adel Al-Jubeir said on Thursday he was optimistic about overcoming "the many challenges" in the Middle East and looked forward to working with the administration of US President Donald Trump.
Trump drops US commitment to 'two-state' Mideast deal
Asked if he was concerned that the Trump administration was backing away from a two-state solution to the Israeli-Palestinian conflict, Jubeir said: "We look forward to working with the Trump administration on all issues in the region."
"We are very, very optimistic about our ability to overcome the many challenges we face in the region," he added.
COMMENTS
Comments are moderated and generally will be posted if they are on-topic and not abusive.
For more information, please see our Comments FAQ