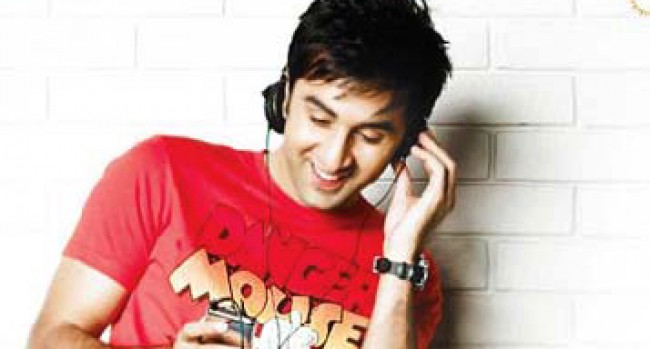 ---
KARACHI: The Indian film industry's obsession with rock music has cemented itself over the past few years.

With films like Rock On!! (2008) that first introduced the rather unexplored theme of contemporary rock music (even though the soundtrack was unabashedly pop), Bollywood directors have found a whole new genre. Up next on the bandwagon is Imtiaz Ali, who directed films like Jab We Met and Love Aaj Kal. Ali's next is a project called Rock Star, which features Ranbir Kapoor in the lead role.

While Kapoor has played everything from a love struck romantic (Saawariya) to a slacker (Wake Up Sid) and an earnest young worker (Rocket Sroingh), the film will reportedly see him essaying the role of a rock star. Ali told the Indian press that his first two films were musical entertainers and Rock Star would be one too. The film was scheduled to start filming this May and was slated to release in December, but it has been delayed for two months since the soundtrack composer, A R Rahman, is on a world tour.

Ranbir Kapoor told the Times of India newspaper that he would start shooting for the film at the end of June. "I'm playing a Jat in it and working on the diction. I also plan to wrap up my ad shoots in the next two months." But while India barely has a culture of rock music to draw inspiration from, as the makers of Rock On!! proved with the asinine lyrics and Almost Famous-inspired styling, they manage to make a mess of the genre that has inspired some exceptional films abroad.

One can only hope that Imtiaz Ali, whose films feature exceptional cinematography and who draws out the best from the most stonyfaced of actors, can bring a much-needed dose of reality to Bollywood's new obsession. If he does veer into the overthe- top posturing that films like London Dreams (2009) did, with overage actors playing struggling musicians (Dreams featured Ajay Devgan and Salman Khan) then perhaps the genre will die a horrible - but much deserved - early death. We take a look at the musical films Bollywood has made recently:

Rock On!! (2008)

A Mumbai-based band Magik is formed against the will of its members' families. Winning a rock music competition means many compromises to Magik. When the lead guitarist's song is not featured in the band's record, an argument causes a split and Magik is disbanded. 10 years later, the four members reunite to create 'magik' again.

All the Best (2009)

Vir Kapoor is a struggling artist facing financial constraints. To get generous pocket money from his step brother Dharam, he fakes a marriage with girlfriend Vidya. Taking money from a loan shark, Vir and his friend Prem Chopra enter into an illegal car race which they lose.

London Dreams (2009)

London Dreams revolves around two childhood friends Arjun and Mannu played by Ajay Devgan and Salman Khan respectively. The movie shows the two forming a band, London Dreams, and the competition and jealousy which encapsulates Arjun to such a point where he tries his hardest to destroy Mannu's career. The film ends on a happy note where the two become friends again and London Dreams is a success.

Published in the Express Tribune, May 15th, 2010.
COMMENTS (1)
Comments are moderated and generally will be posted if they are on-topic and not abusive.
For more information, please see our Comments FAQ