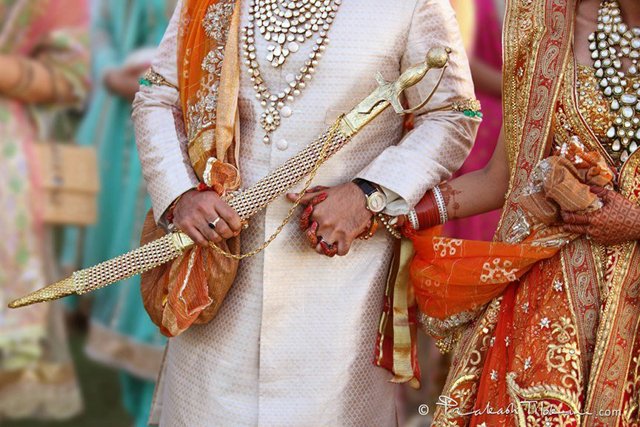 ---
India's seeking to curb extravagant weddings by placing a a limit on the number of guests invited and dishes to be served.

A bill in India's Parliament (Lok Sabha) has called for checking "show of wealth" and encouraging those those who spend above INR0.5 million on weddings to contribute towards marriages of poor girls.

16 Hindu couples tie the knot at Mass wedding

According to the bill introduced by Congress MP Ranjeet Ranjan, if a family spends above INR0.5 million on a wedding, it has to contribute 10 per cent of the amount on marriages of poor girls who come from lower class families.

Speaking to New Indian Express, the Lok Sabha MP said the bill is for the benefit of common people.  She said that "there is no politics involved" and the purpose is to prohibit extravagance and wasteful expenditure.

Coming from a family of six sisters, Ranjan said she could understand the plight of the common people of the country. She said, "[These families] have no choice but to spend heavily on marriages in their families as it has become a norm in our society. In fact, they are in social pressure to spend out of their capacity during weddings."

India politician spends $75 million on daughter's wedding amid cash crunch

The Marriages (Compulsory Registration and Prevention of Wasteful Expenditure) Bill, 2016, may be taken up as a private member's Bill in the upcoming Lok Sabha session. It has been approved by the cabinet and the president.

This article first appeared in New Indian Express.