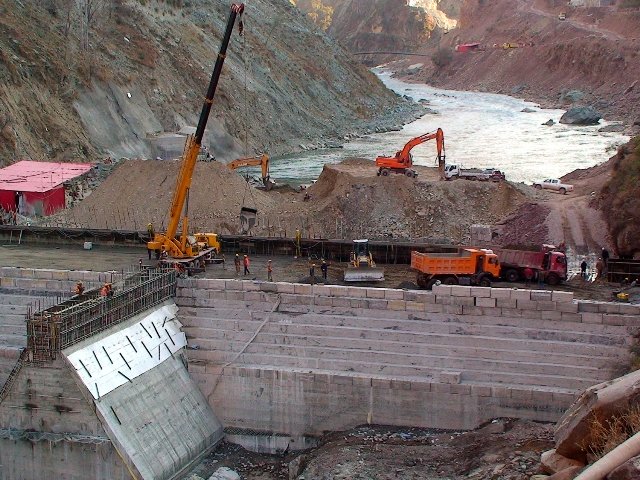 ---
ISLAMABAD: The Neelum-Jhelum hydroelectric project will be ready for inauguration by February 28, Water and Power Development Authority (Wapda) chief said on Wednesday.

His remarks came at a special briefing for Prime Minister Nawaz Sharif.

A statement issued by the PM House stated that PM Sharif had tasked the newly-appointed Wapda chairman with speeding up the execution of crucial hydropower projects within their respective deadlines.

Neelum-Jhelum hydropower project will be operational next year: WAPDA chairman

Last October, work was completed on the left tunnel connection of the Neelum-Jhelum hydroelectric project. By April 30 this year the right tunnel connection is expected to be ready.

The project's dry run test is scheduled for December this year while the wet test will be undertaken next February by initiating electricity generation, earning $15 million in revenue.

The second unit of Neelum-Jhelum will become operational by March 15 next year while its third and fourth units will start functioning by April 15 next year, the chairman said.

Kachhi Canal Project, he said, is also being quickly executed. The project, according to him, will provide irrigation water to at least 72,000 acres of land in Dera Bugti upon its completion in August this year.

Acquisition of land measuring 9, 917 acres for the 2,160-megawatt $4.3 billion Dasu hydropower project will be completed by May this year, he said.

Jhelum hydropower project: Excavation of tunnels to be complete by April

Meanwhile, the prime minister is likely to perform the ground-breaking of main works on the Dasu project in June this year.

The Rs29. 077 billion Golen Gol hydroproject, which would have an installed generation capacity of 108MW, is to be ready by December 2017.

Producing thrice the energy needed for Chitral, this run-of-the-river project straddles the Golen Gol Nullah, a major tributary of the Mastuj River. The project will have a 3.8-kilometre-long tunnel.

The Tarbela Fourth Extension Project will boost the capacity of the project from 3,478MW to 4, 888MW, while the first unit of the extension would also be commissioned in December. Its second and third units, he said, are to be commissioned by the middle of 2018.

Published in The Express Tribune, February 16th, 2017.
COMMENTS
Comments are moderated and generally will be posted if they are on-topic and not abusive.
For more information, please see our Comments FAQ