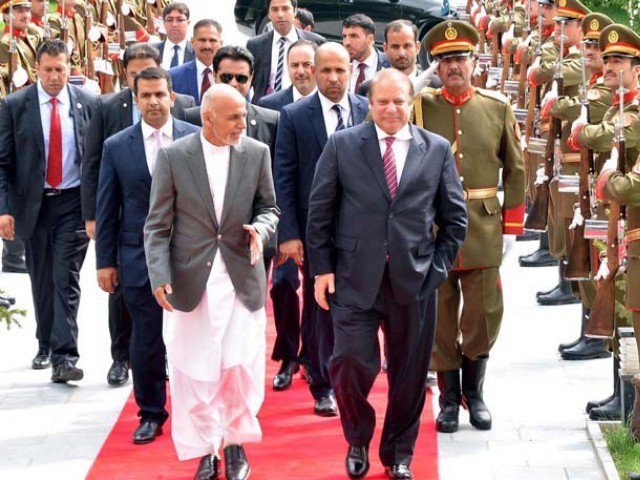 ---
ISLAMABAD: Islamabad has shared with Kabul an 'aide memoire' – an informal diplomatic message – containing evidence of Jamaatul Ahrar (JuA) using Afghan soil to launch terrorist attacks inside Pakistan, officials said on Wednesday just two days after the terrorist outfit claimed responsibility for the deadly Lahore attack.

Afghanistan's Deputy Head of Mission (DHM) Syed Abdul Nasir Yousafi was called in to the Foreign Office in the wake of Monday's terrorist attack which killed 13 people, including senior police officials, and handed the dossier.

An FO statement said Pakistan's "grave concern about continuing terrorist attacks on Pakistani soil by JuA from sanctuaries inside Afghanistan" was conveyed to the Afghan envoy. "Attention of the DHM was also drawn to earlier actionable intelligence shared by our authorities with the Afghan side," the statement further said.

According to the statement, Afghanistan was urged to take urgent measures to eliminate the terrorists and their sanctuaries, financiers and handlers operating from its territory. "An aide memoire containing details of the terrorist attacks and supporting information was also shared with the Afghan DHM," it said.

Authorities in Pakistan detained several suspects including some Afghans in connection with the ongoing crackdown against the perpetrators of Lahore terrorist attack.

JuA, a splinter group of the banned Tehreek-e-Taliban Pakistan (TTP), has recently claimed responsibility for a number of terrorist attacks in Pakistan. Security agencies believe that JuA and other anti-Pakistan militant outfits enjoy the backing of Afghan and Indian intelligence agencies. The issue has become a major thorn in the fragile ties between Pakistan and Afghanistan, although Kabul has its own list of grievances against Islamabad.

The two neighbours are also at odds with each other on how to handle the Afghan Taliban. Islamabad advocates all-inclusive talks, though Kabul is reluctant to initiate such a process. Pakistan's position, however, has been endorsed by other key players, including Iran, Russia and China.

Published in The Express Tribune, February 16th, 2017.