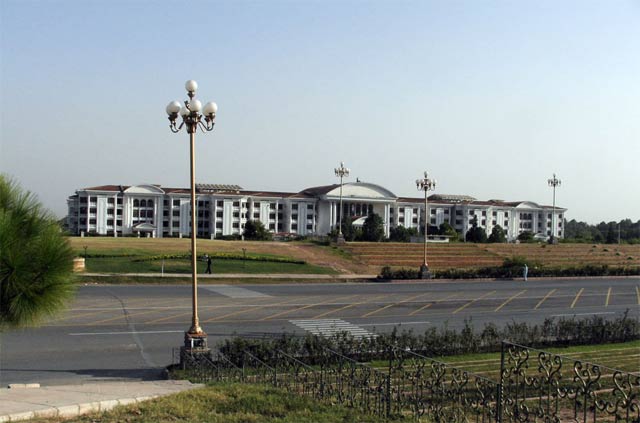 ---
ISLAMABAD: Delays in construction of additional suites and servants quarters in Parliament Lodges have annoyed members of National Assembly Standing Committee on House and Library.

Meeting under the chairmanship of NA Deputy Speaker Murtaza Javed Abbasi in the Parliament House on Wednesday, the panel decided to call a joint session of Senate and National Assembly's Standing Committee on House and Library on February 23 to discuss the issue further.

Abbasi, while expressing serious reservations over the construction delays, said that the projects were  supposed to have been completed in 2013 but due to the performance of CDA, it is still incomplete.

He added that the CDA and the construction firm have repeatedly assured committee that the project would be completed soon, but no serious attempt has been made.

Committee members recommended holding a joint session of the panel in the upper and lower house committees to punish those responsible for the delays.

CDA Chairman Sheikh Anser Aziz said in the light of directions issued by committee on December 21, 2016, a three member committee headed by CDA Member Planning and Development was constituted which put responsibility on consultant and construction firm for the delays.

Aziz added that a 10 per cent fine had been imposed on the construction firm as per the agreement and construction work had been stopped on site upon directions of the standing committee. However, the construction firm had filed case in Arbitrator's Court against CDA's decision and a verdict is yet to be issued.

Published in The Express Tribune, February 16th, 2017.