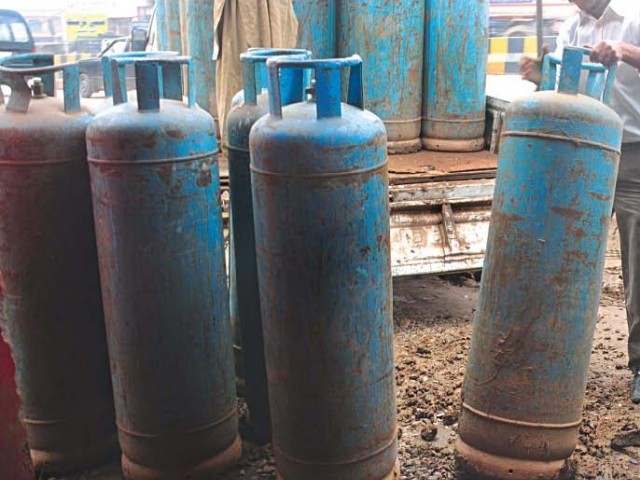 ---
LAHORE: At least one person was killed and 20 others suffered burn injuries in a cylinder explosion at a factory on Sheikhupura Road on Wednesday. Of those wounded, at least a dozen lie in critical condition.

The injured were moved to Lahore due to the lack of treatment facilities for patients with burn injuries at public sector hospitals of Sheikhupura district. Talking to The Express Tribune, one of the wounded said workers were busy at the main plant of the automotive department of the factory when the blast occurred.

"Suddenly my clothes caught fire and I fell unconscious," said an injured at the Mayo hospital "Later, they shifted me to the intensive care unit."

"Of the total injured brought to the hospital, 12 are in critical condition and are less likely to survive," Dr Maroof Venice of Mayo Hospital told The Express Tribune. He added another five patients with less severe injuries were moved to the hospital's plastic surgery department.

Dr Venice added the burns unit of the Mayo Hospital was functioning at full capacity and doctors were trying their best to save the lives of people.

Sheikhupura DHQ Hospital Medical Superintendent Dr Shehnaz Naseem told The Express Tribune said the incident occurred at the Al-Badar factory on Sheikhupura Road.

She stated the blast took place at around 11:30am and all those in serious condition were rushed to the Mayo Hospital by Rescue 1122. Dr Naseem stated that the injured needed specialised healthcare.

According to a senior rescue official, there were many reasons behind this tragedy, including a violation of building by-laws, irresponsible behaviour by locals and the poor capacity of emergency services to tackle fire incidents.

Sources said the factory was a local vendor of a multinational company. They added that the plant had not established medical facilities nor implemented important laborer safety by-laws despite repeated requests. Factory officials were not available for comments even after several attempts to contact them.

A health department spokesman said qualified professors and surgeons in Lahore were treating the patients and trying their level best to save as many as lives as possible.

Trade union activist Adeel Hassan Zaidi said workers have long urged the government to ensure strict compliance with occupational health and safety regulations at factories and other establishments.


Published in The Express Tribune, February 16th, 2017.