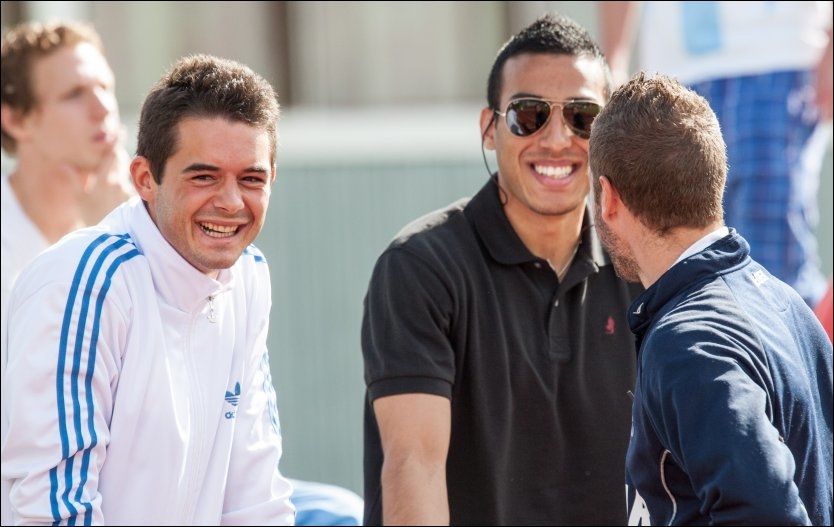 ---
OSLO: A Norwegian appeals court on Wednesday sentenced two former football players and a punter to prison in a match-fixing case involving two third division teams.

The case dates back to two matches in June, 2012. In the first game, Follo lost 4-3 to Ostsiden having led 3-0 with just 25 minutes to go. In the second game, Asker lost 7-1 to Frigg Oslo despite being favourites to win.

Following a complaint from the Norwegian Football Association, police investigated a series of major bets placed on the two matches.


PSL match-fixing scandal: NA panel irked by bookies' incursions


An Oslo appeals court sentenced Drin Shala, the former Follo goalkeeper, and Alban Shipshani, a Swedish former striker for Asker, to 14 months in prison for aggravated corruption and fraud.

The sentence is heavier than an initial eight-month sanction handed down by a lower court in April 2015.

Swedish punter Luptjo Korunovski was sentenced to two and a half years in prison for the same offences — a year more than the lower court's initial verdict.


My son did nothing wrong, claims Sharjeel's father


The judges also ordered the confiscation of Korunovski's winnings totalling €38,000.

The Oslo appeals court acquitted four other people, including a former Follo player convicted in 2015.
COMMENTS
Comments are moderated and generally will be posted if they are on-topic and not abusive.
For more information, please see our Comments FAQ