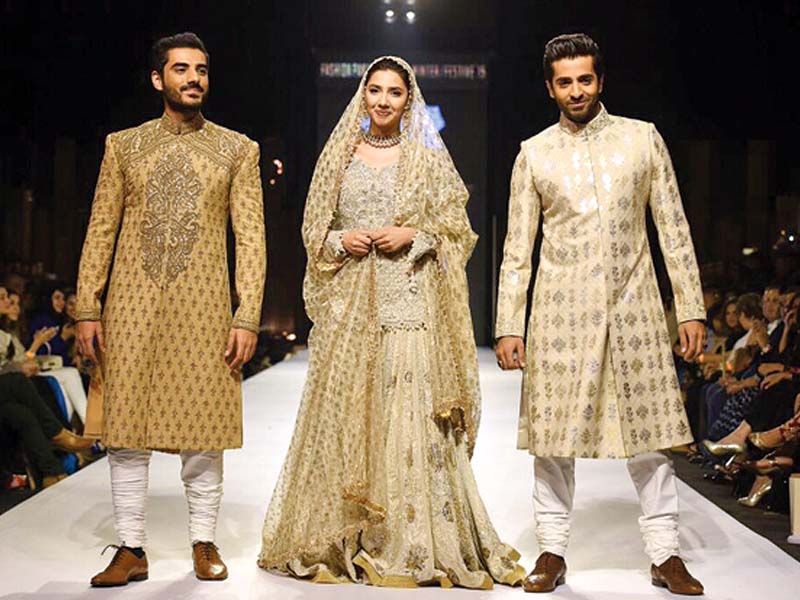 ---
Fashion Pakistan Week (FPW) Spring/Summer 2017 is almost here and as always, we are gearing up for all the exciting things each fashion week brings. From the red carpet, to the runway, and everything in between, we list the 10 things we are looking forward to most!


A Decade Of Excellence

This year, FPW will celebrate its 10-year anniversary, and as is the case with any celebration, there is an expectation for the show to be bigger and better. This seems hopeful with the new council settling in, a line up of some of the most prestigious designers in the country and the introduction of some interesting new concepts. We wish all those participating behind-the-scenes and on the forefront, the very
best of luck!




The Boss Lady

Nida Azwer was recently sworn in as the new CEO of the Fashion Pakistan Council. Being a super-successful and uber-talented designer herself, Azwer is a fine choice for this position. Though a hands on CEO, Azwer likes to stay calm, on top of her game, and always smiling. We wish this boss lady all the best, and can't wait to see her smiling face in action at Fashion Pakistan Week 2017!




Flying Solo

This season, the Fashion Pakistan Council will be introducing a new segment of 'Sustaining Local Craft' and 'Ethical Fashion' through a line-up of solo shows by leading designers.




Steal The Show

It's always exhilarating to watch a great show, and sit in anticipation as to what the showstoppers will be wearing. Even in an average collection, the showstoppers are usually dressed to the nines, and don the designer's greatest pieces. FPW has seen some stunning showstoppers, from the show business' brightest stars, like Mahira Khan and Mawra Hocane, to the music industry's finest talents like Ali Sethi, to even empowering women like Mukhataran Mai. We look forward to seeing the glitterati on the runway!




Model Mode

There are some familiar faces we never tire of, and favourite models are definitely on that list. Amna Babar, Cybil Chowdhry, Mehreen Syed, Nooray Bhatti, Areeba Habib, Rabia Butt, Javeria Hanif, Sadaf Kanwal and the list goes on. We look forward to seeing them all once again, ruling the runway.




Designers Who Don't Disappoint

FPW Spring/Summer 2017 will see the country's most renowned fashion designers and retail brands showcase their latest prêt and luxury prêt collections. A designer whose collection we're especially looking forward to is Bunto Kazmi. The queen of couture, whose designs never fail to impress, is returning to the runway after five years and we are certain, this will be a collection to remember. But that's not all; our usual runway favourites will all be present. Get ready for Sana Safinaz's glamour, Sonya Battla's understated drama, Nida Azwer's fine craftsmenship, Maheen Khan's unmatched simplicity, Ayesha Farook Hashwani's rich embellishments, Shehla Chatoor's regal elegance and Umar Sayeed's festival of colours.




Powerful Posse's

These are some of the fraternity's most powerful names and they are all extremely talented in what they do. They are also our favourite friends in the fashion world, who we are always happy to see ruling the red carpet and frowing right next to us. From the style-savvy team of Sana Safinaz, to the super-sweet team of Hello! Pakistan, no one understands the manic we face during fashion week better than our partners in crime.




Rhythm Of The Beat

As avid music lovers, we love how each designer puts together a playlist especially for their collections. The clothes and the vibe of the collection determine the soundtrack we hear, and it makes watching the showcase all the more exhilarating. We have even gotten to experience live performances right in the middle of the show. But whether it's an upbeat playlist put together by DJ Shah, a live performance by Ali Sethi or a classical Mozart instrumental — we are excited to keep an ear out for what's to come!




Fraternity Forerunners

Fashion week is the ideal occasion for the city's style-stars to put their best foot forward. While there are always some hits and misses, we always look forward to spotting the fraternities finest rocking all the latest trends.




A Little Piece Of Heaven

That's what the delectable goodies feel like once you finally get off the red carpet and get seated for the show. One of our favourite things to do at fashion week, and sometimes the first thing we ever do is raid the little bag underneath our seats. We can't wait to check out what goodies will be inside it this year.