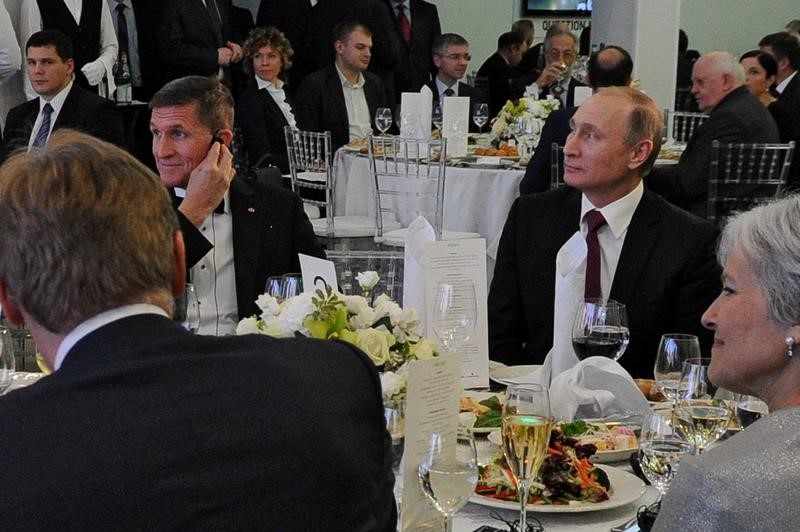 ---
MOSCOW: The Kremlin on Wednesday denied as "falsehoods and fabrications" a New York Times report that there were repeated contacts between Donald Trump's 2016 presidential campaign team and senior Russian officials.

"Don't believe newspaper reports, it's very difficult at the moment to differentiate them from falsehoods and fabrications," Kremlin spokesperson Dmitry Peskov told a press conference.

Trump national security adviser Flynn resigns in controversy over Russian contacts

Stressing that the sources quoted by the Times were anonymous, Peskov said "the time has perhaps come for someone to speak out openly about all of this."

"If you don't mind let's wait and let's not believe anonymous information, which is information based on no fact."

Citing "four current and former American officials," the Times report said that intercepted phone calls and phone records showed the repeated contacts with Moscow's intelligence community.

The nature of the purported calls was not disclosed.

Trump's national security adviser Flynn trying to survive crisis

In January, US intelligence officials said in a report that Russia intervened in the US electoral process at least in part to help Trump win. He has spoken often about the need for a closer relationship between the United States and Russia.