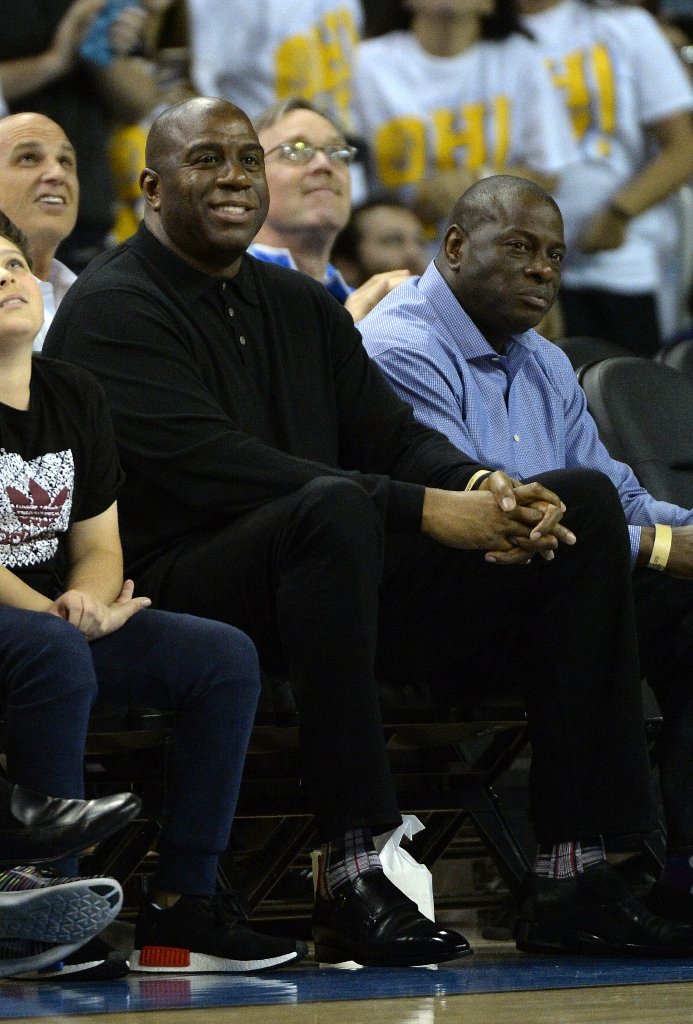 ---
LOS ANGELES: Los Angeles Lakers legend Magic Johnson on Tuesday said he is keen to find a role for Kobe Bryant as he attempts to help revive the flagging NBA franchise's fortunes.

The Lakers confirmed earlier this month that Johnson had been hired as an adviser to co-owner and president Jeanie Buss with a wide-ranging brief touching on "all business and basketball matters".

Johnson, 57, said that his first move — if he was given power to do so — would be to try and recruit the recently retired Bryant into the set-up.


Curry stings Hornets with 11 threes in routine win


"First call I make if I'm in charge? Kobe Bryant," said Johnson on ESPN's First Take. "Because Kobe understands winning. He understands, also, these players. I would call: 'What role you want? ... If you've got a day, just give me that day.' I'll take that. Whatever time he has, I want him to come and be a part of it."

Johnson was due to meet Lakers general manager Mitch Kupchak and co-owner and executive vice president of basketball operations Jim Buss on Monday to go over the current team.

Johnson told USA Today he hopes his role will be the man in charge as he tries to rebuild a club that has missed the playoffs the past three seasons after winning an NBA crown as recently as 2010.


Streaking Wizards whiz past Knicks


"[I'm] working to call the shots, because it only works that way," Johnson told the newspaper last week. "Everybody has to be on the same page right now," Johnson added on Monday in remarks to ESPN.

"What we should be concerned about is not just right now, but how it will affect the future of the Lakers. That's why we all have to be on the same page."

Johnson and Bryant, 38, each won five championship rings during their careers at the Lakers, whose fortunes have slumped in recent seasons.
COMMENTS
Comments are moderated and generally will be posted if they are on-topic and not abusive.
For more information, please see our Comments FAQ