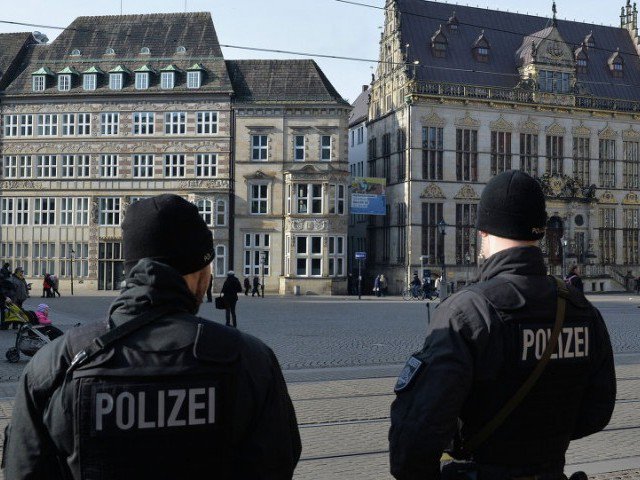 ---
German police on Wednesday raided the apartments of four imams suspected of conducting espionage on behalf of the Turkish government against followers of US-based cleric Fetullah Gulen, accused by Ankara of organizing a failed coup last July.

The raids, in the states of North Rhine-Westphalia and Rhineland-Palatinate, could further strain relations between the two NATO allies, which need each other to tackle issues ranging from militant Islamist attacks to Europe's migrant crisis.

The Federal Public Prosecutor's Office (GBA) said in a statement that the imams had acted on an order issued on September 20 last year by the Turkey-based Diyanet religious authority which said the Gulen movement was behind the putsch attempt.

Turkey arrests Frenchman suspected of helping plan New Year nightclub attack

German Justice Minister Heiko Maas said the four imams were members of Ditib, Germany's largest association of mosques which brings imams from Turkey to serve the community of some three million people with a Turkish background who live here.

"It is very clear that the influence of the Turkish state on Ditib is big. The association must plausibly disengage itself from Ankara," Maas said in a statement.

Last month the GBA launched an investigation into Turkish intelligence operations on German soil after a lawmaker filed a criminal complaint. Austria is also investigating whether Turkey has been operating an informer network targeting Gulen followers on its soil, via its embassy in Vienna.

Turkey detains 800 over alleged links to Kurdish militants

Turkey has accused Germany of harboring militants from the Kurdistan Workers Party (PKK) and far-leftists of the DHKP-C, which has carried out attacks in Turkey. German officials reject the accusation.

The GBA said Wednesday's searches were aimed at finding more evidence to link the suspects to espionage activities.

"The suspects are suspected of having collected information about members of the so-called Gulen movement and passed it on to the general consulate in Cologne," the GBA said.

Turkey's President Tayyip Erdogan accuses Gulen of masterminding the abortive coup, in which at least 240 people were killed, and wants the United States to extradite him. Gulen denies any involvement in the coup attempt.

Since July Turkey has arrested tens of thousands of people over suspected ties to Gulen in a wide-ranging crackdown criticized by Germany and other European Union nations.