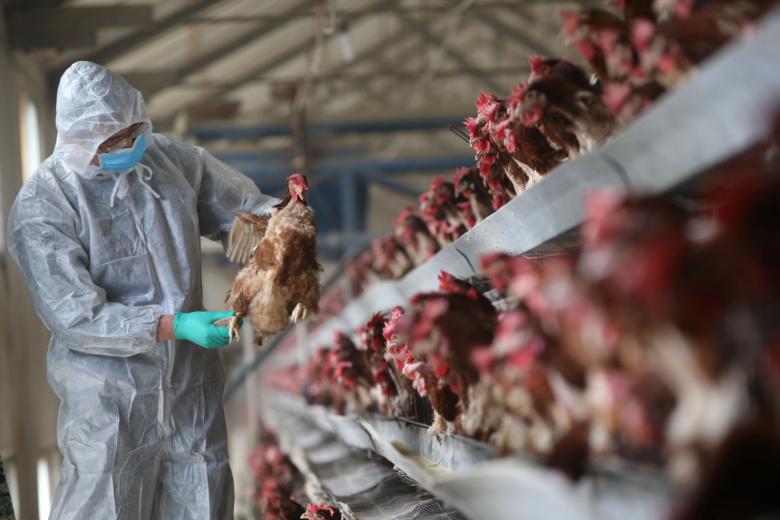 ---
BEIJING: As many as 79 people have died from H7N9 bird flu in China last month, the government said, far surpassing the number of deaths in the same month in recent years and stoking worries about the spread of the virus this winter.

Authourities have repeatedly warned the public to stay alert for H7N9 avian flu, especially during the winter and spring, and cautioned against panic in the world's second-largest economy.

January's fatalities bring the total death toll from the H7N9 strain to 100 people since October. In previous years, fatalities ranged between 20 and 31 for January, according to data released by the National Health and Family Planning Commission late on Tuesday.

China reports first two human fatalities from bird flu this winter

Beijing on Saturday reported its first human H7N9 case this year. The patient is a 68-year-old man from Langfang city in neighbouring Hebei province. A second human case was reported on Tuesday.

China, which first reported a human infection from the virus in March 2013, has seen a sharp rise in H7N9 infections since December. Some 192 people were infected in China last month, the commission said, bringing the total since October to 306. Most of the H7N9 human infections reported this season have been in the south and along the coast.

The World Health Organisation recently said it had not been able to rule out limited human-to-human spread in two clusters of cases although no sustained spread has been detected so far.

While most involve strains that are currently low risk for human health, the number of different types and their presence in so many parts of the world simultaneously increase the risk of viruses mixing and mutating - and possibly jumping to people. Many major cities in the world's third-largest producer of broiler chickens and the second-biggest consumer of poultry have closed live poultry markets after people and chickens were infected by avian flu strains.

China confirms human bird flu case in Guizhou province

China has confirmed five bird flu outbreaks among poultry this winter, which has led to the culling of more than 175,000 birds. The last major outbreak in China was in 2013, causing more than $6 billion in losses for the agricultural sector.

China earned praise from international scientists for its handling of that outbreak, despite memories of past health scandals. It has accrued substantial experience in responding to public health crises since the sudden outbreak of Severe Acute Respiratory Syndrome (SARS) in 2002, when official reports of infections were criticised for their slowness and irregularity.
COMMENTS
Comments are moderated and generally will be posted if they are on-topic and not abusive.
For more information, please see our Comments FAQ