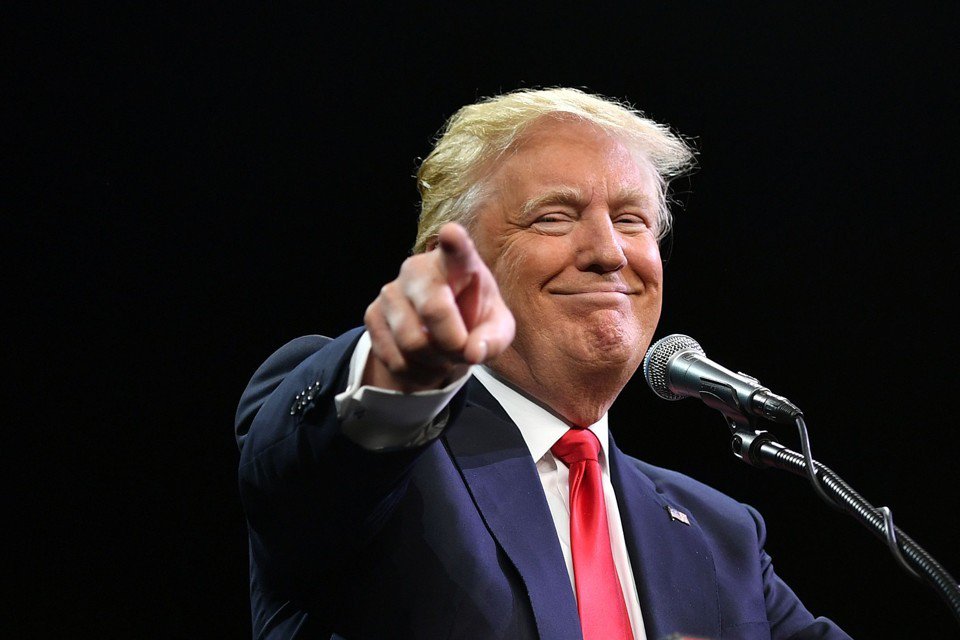 ---
United States President Donald Trump has implemented a Muslim ban, which is not called a Muslim ban but simply seeks to restrict entry of people from seven Muslim-majority countries with the caveat being that religious minorities from those countries are exempted. You see how the ban does not at all target one religion.

Pakistan is not on that list yet but it's important to be prudent so here are 10 ways to beat the Muslim ban and enter the US – trust me it's worth going to Guantanamo for a Shake Shack burger.

US hints at extending visa ban to Pakistan

1) Only take one wife to America

You may have four wives but just like your children, you know in your heart which one is your favourite. Just take her to America – if you are to take more than one, just tell the immigration officer that you're "friends with benefits".

While you're at it, it might be useful to brush up your Friends knowledge. Everybody loves a good Chandler joke to cut the tension at the airport.

2) Never use a Muslim shower

The trick is in the name itself. For all of its technological advances, the United States does not still have the greatest invention known to mankind – the Muslim shower. Don't ask for it. Don't mention it.

Get used to using atheist showers.

3) Pretend to be an Indian

Every racist Pakistani has done an Indian accent and pretended that white people only use it to ridicule Indian people and not all brown people in general. This is where your racism comes handy. If you walk into America pretending to be Apu from the Simpsons, your chances of being let in will skyrocket.

4) Keep repeating 'My Name is Khan and I am not a terrorist'

It worked for Shah Rukh Khan, it may work for you as well!

Trump says new order on refugees is not a Muslim ban

5) Learn your hipster lingo

There is another bearded group of people taking over the United States and terrorising citizens – the hipsters. There is no need to shave off your beard if you are Muslim. Simply grab an old school radio and wear 70s fashion.

As long as you throw in words like 'organic', 'grass fed' and 'local' in every sentence, you can convince the immigration officer that your beard is a hipster beard.

Make sure you wear large plastic framed glasses.

6) Don't pray at the airport

In a show of strength, Muslims at airports around America stopped traffic and decided to pray in the middle of the airports. That just made it easier for the immigration officers to round up Muslims and deport them.

Even if you see other people praying – do not join in. Stand to the side and start singing Bollywood songs instead. If you're lucky, they might confuse you for an Indian.

7) Lie

The foolproof Muslim ban plan has just one flaw – it becomes ineffective if you lie. The plan effectively targets terrorists who have no moral issues with killing groups of people but the assumption is they cannot tell a lie.

Trump's warning: Pakistan visa applicants to face 'extreme vetting'

The US visa process already has a highly efficient way of preventing terrorists from applying for visas by asking on the form if the applicant is a terrorist – as we all know terrorists cannot lie so that question is bound to stop all terrorists from getting a visa.

8) Hate on Mexicans

It's every group for themselves. As Muslims, you might think that you are the only minority group targeted in America but that's not true. America is an equal opportunity offender to all minority groups.

Trump may hate Muslims but he also hates Mexicans. This is no time to enjoy Chipotle or drool over Taco Bell. Rehearse your "build a wall" chants before landing in the US.

9) Sell your friends and family out

While you're at it, why only hate on other groups? Hate on your own group as well!

By pointing out who all the other Muslims are, you may be allowed in as an informant for the United States government. The Trump administration may still throw you out but it is worth a shot. Worst case scenario, you still get to get back at people from your own country that you do not like - simply just report your phuppo living illegally in the US for a decade as soon as you land.

10) Go to Canada

Why even go to the United States? Take back control of your own life. America is a country that is made on the backs of immigrants. If the USA wants to close their borders to all the progress that it has made in recent years then they are welcome to their own destruction.

Go to Canada. Justin Trudeau is beautiful!

This article is a work of satire.
COMMENTS (11)
Comments are moderated and generally will be posted if they are on-topic and not abusive.
For more information, please see our Comments FAQ