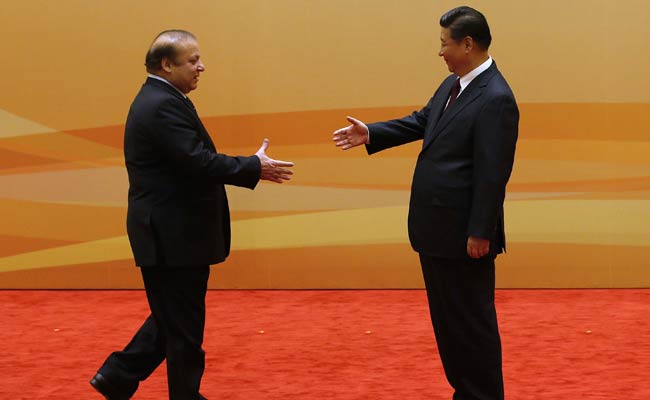 ---
ISLAMABAD: In what appear to be heavily China-favoured deals, Pakistan has offered up to 34.5 per cent annual profit on equity invested in coal-fired energy projects of China-Pakistan Economic Corridor and loans have been obtained at six per cent interest rates, excluding insurance cost.

The official documents revealed that by including the cost of insurance, also paid to a Chinese insurance company, the cost of borrowings would surge to 13 per cent. Adding insult to injury, the government has already exempted income of Chinese financial institutions from dividend income tax.

Several China-sponsored power projects hit snags

The Ministry of Water and Power on Tuesday submitted details of terms of conditions of financing and tariff structures of energy projects in a meeting of the National Assembly's Standing Committee on Planning and Development, shedding some light on these deals.

The ministry provided financing details of eight energy projects having cumulative generation capacity of 7,880 megawatts and being set up at a cost of $12.54 billion. Their sponsors have obtained $9.5 billion loans at an interest rate of London Interbank Offered Rate (Libor) plus 4.5 per cent, according to these documents. The six-month Libor rate was 1.34 per cent and one-year Libor was 1.71 per cent. This would translate into an interest rate equivalent to 5.84 per cent to 6.2 per cent.

The debt to equity ratio for all these eight projects is 75 per cent debt and 25 per cent equity except in case of Karot hydropower project where the debt ratio is 80 per cent.

Besides, China Export and Credit Insurance Corporation (Sinosure) would charge seven per cent fee on the insurance of the loans given to these companies.

Pakistan and China had signed CPEC Energy Framework Agreement in November 2014. Out of $55 billion estimated cost of the CPEC, an amount of $35 billion is earmarked for energy projects.

However, the alarming thing was the return on equity that in case of coal-fired power plants was in between 27.2 per cent to 34.49, almost double the standard 17 per cent rates. In case of hydel-based projects, the internal rate of return (IRR) was 17 per cent. The high return on equity had to be given to make these projects attractive, as people were not ready to invest in coal-based projects, said Omer Rasul, Additional Secretary Ministry of Water and Power after the meeting.

Pakistan, China ink agreement for coal project

In his article, "Financing burden of CPEC", former Governor State Bank of Pakistan, Dr Ishrat Husain recently wrote, "The loans would be taken by Chinese companies, mainly from the China Development Bank and China Exim Bank, against their own balance sheets".

Dr Husain estimated that at 40 per cent equity and 17 per cent guaranteed return on these projects would entail annual payments of $2.4 billion from the current account.

But the details showed that the equity is 25 per cent while the return is as high as 34.55 per cent. So far, National Electric Power Regulatory Authority (NEPRA) has approved tariffs for eight CPEC energy projects, said Safeer Ahmad, Director Finance of Private Power Infrastructure Board (PPIB).

Pakistan has approved 30.65 per cent return on Equity for 660MW Engro Powergen Thar coal-II project. The project cost is $995.4 million and the sponsors have taken $746.55 million loan at almost 6 per cent interest rate. The project got tariff of Rs8.5 per unit.

The government did not approve a separate policy for CPEC energy projects as these plants are set up under the existing energy policies, said Ahsan Iqbal, Minister for Planning and Development, at the floor of the Senate.

The government gave 27.2 per cent return on equity to 1320MW Port Qasim Power Plant. The total cost of the project is $1.92 billion and the sponsors have arranged $1.44 billion loan at 6 per cent interest rate.

The 1320MW Thar Coal power plant by Shanghai Electric Power got the maximum return on equity at 34.49 per cent. The total project cost is $1.92 billion and the sponsors have obtained $1.44 billion loan at 6 per cent interest rate. However, the 1320MW Hubco Coal power, being built in collaboration with China Power Hub, having same cost and debt-equity ratio would get 27.2 per cent return on equity.

The 330MW Thar Energy Limited project, having $497.7 million cost, would attract 30.65 per cent return on equity. The sponsors have got $373.3 million loan.

Pakistan, China to build 350MW coal power plant in Karachi

The 1320MW Sahiwal coal power project would get 27.2 per cent return on equity and the sponsors have obtained $1.44 billion loan, according to Ministry of Water and Power.

Omer Rasul said that the CPEC energy projects were in IPP mode and there was no public financing involved. He said that the average tariff of coal-based power plant was Rs8.3 per unit.  However, energy experts said that the actual tariff was far higher than this, as the NEPRA calculated the tariff at 85% plant capacity.

The 870MW Suki Kinari hydro project, having $1.7 billion cost would get 17 per cent internal rate of return. The project will be completed by obtaining $1.3 billion loan at 6 per cent interest rate. The 720MW Karot hydro power project will also get 17 per cent internal rate of return. Its debt-equity ratio is 80-20 and the company has got $1.4 billion loan to complete it.

Published in The Express Tribune, February 15th, 2017.