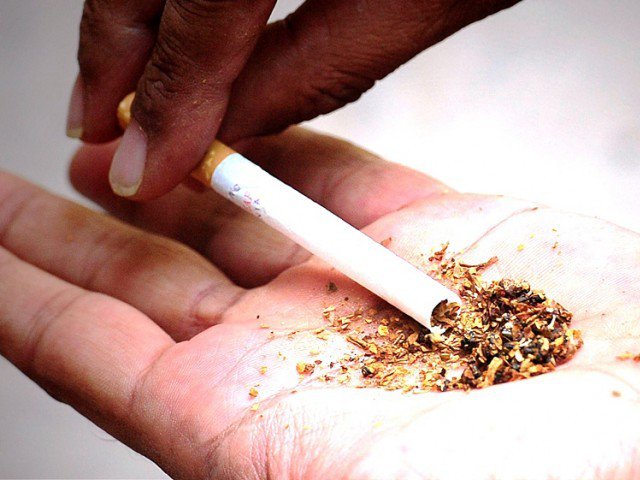 ---
ISLAMABAD: A total of 1456.061 kilograms of different kinds of drugs were seized by Anti-Narcotics Force (ANF) last year in three different special campaigns including 30.4kg opium, 54.586kg heroin, 1.25kg cocaine and 1369.825 of hashish.

These figures were shared by the officials of ANF while briefing the members of the Standing Committee on Interior and Narcotics on Tuesday.

ANF officials told the members that to counter drugs supply and addiction among students; it seized 6.620 kg opium, 9.825kg heroin, 54.140kg of Hashish and 0.130kg of cocaine during 109 raids and arrested 142 accused from November 15 to November 25, 2016.

Drugs on campus: Student-suppliers sent to jail on remand

Likewise, in 43 raids, ANF arrested 50 accused besides seizing 0.630kg opium. 0.035 kg heroin and 40.910kg hashish during its special campaign from June 29 to July 15, 2016. Moreover, in 136 raids, it arrested 155 accused and seized 23.150kg of opium, 44.726kg of heroin, 1274.775 hashish and 1.120 of cocaine were seized, the members of the panel of lower house were informed.

The officials said that during 11 raids in Quaid-e-Azam University, 14 accused were arrested while 0.420kg heroin, 1.165kg hashish, 0.009kg cocaine, 0.032kg LSD and 10 beer tins were seized. The members were also informed that operation against drugs supply in the university commenced from December 17, 2016 and is still in progress.

Police Catch: Over a dozen held for selling drugs 

They said that the educational authorities were advised to establish internal monitoring and enforcement system.

The panel took up five Private Members Bills and deferred the decision till the outcome from the Ministry of Interior and Narcotics Control and Ministry of Law and Justice.

Then the committee was briefed about the Public Sector Development Program (PSDP) projects for the year 2017-18 for the Ministry of Interior and Narcotics Control. The committee with majority of votes approved the PSDP projects for the year 2017-18 of the Narcotics Control Division and deferred the PSDP projects pertaining to the Ministry of Interior till its next meeting expected to be held on February 21, 2017.

Overall budgetary proposal relating to PSDP for financial year 2017-18 for Narcotics Control Division for both Area Development Projects and ANF Projects stands at Rs1.4 billion (Rs1.16 billion by GoP and Rs220 million as foreign aid). The total PC-1 cost stands at Rs5.6 billion for area development and ANF projects.

The panel unanimously passed the presented sub-committee report which was constituted in the meeting of the committee on December 28, 2016 under the convenership of Syed Javed Ali Shah.

Published in The Express Tribune, February 15th, 2017.