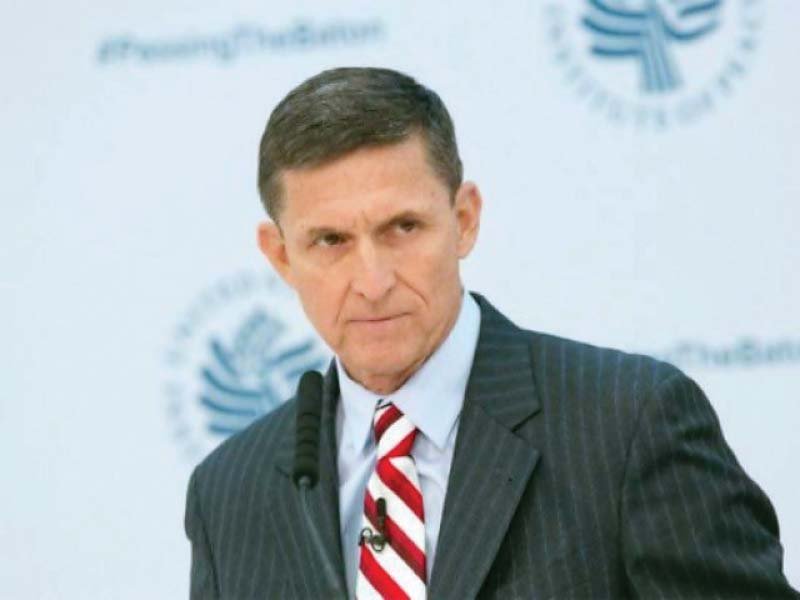 ---
WASHINGTON: President Donald Trump's national security adviser, Michael Flynn, resigned late on Monday after revelations that he had discussed US sanctions on Russia with the Russian ambassador to the United States before Trump took office and misled Vice President Mike Pence about the conversations.

Flynn had promised Pence he had not discussed US sanctions with the Russians, but transcripts of intercepted communications, described by US officials, showed that the subject had come up in conversations between him and the Russian ambassador.

Such contacts could potentially be in violation of a law banning private citizens from engaging in foreign policy, known as the Logan Act.

"Unfortunately, because of the fast pace of events, I inadvertently briefed the vice president-elect and others with incomplete information regarding my phone calls with the Russian ambassador. I have sincerely apologized to the president and the vice president, and they have accepted my apology," Flynn said in his resignation letter.

Retired General Keith Kellogg, who has been chief of staff of the White House National Security Council, was named the acting national security adviser.

White House's comments 

Meanwhile, The White House spokesman Sean Spicer said President Trump asked for the resignation of his national security adviser after his level of trust in Flynn eroded to the point that he felt he needed to make a change.

Spicer said the White House legal counsel had reviewed the situation and believed Flynn's case was viewed 'not as a legal issue but a trust issue'.

Spicer said Trump was informed of Flynn's conversations with Russian ambassador Sergei Kislyak and asked counsel to review the case. He said Trump had not told Flynn to discuss US sanctions on Russia with the Russian diplomat.

Admiral in line to replace Flynn

A senior naval officer who served under President Donald Trump's Defense Secretary James Mattis is the leading candidate to replace Michael Flynn, two US officials said on Tuesday. Vice Admiral Robert Harward, who was deputy commander of US Central Command under Mattis, will likely replace Flynn, the officials said.

Published in The Express Tribune, February 15th, 2017.
COMMENTS
Comments are moderated and generally will be posted if they are on-topic and not abusive.
For more information, please see our Comments FAQ