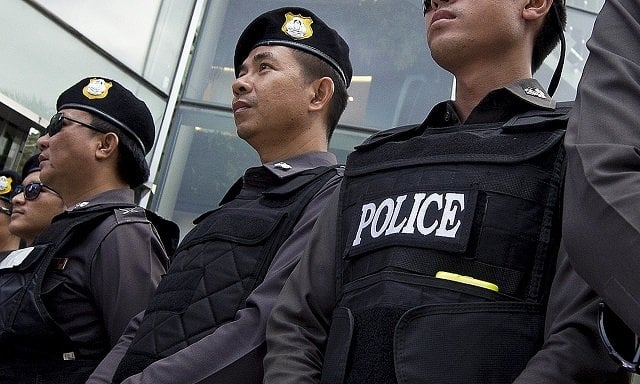 ---
BANGKOK: An Ecuadorian and a Russian have been arrested for attempting to smuggle 2.3 kilogrammes of cocaine into Thailand mixed into bottles of skin lotion, police said on Tuesday.

Acting after a tip-off from Interpol, Thai drug police held the Ecuadorian woman after she arrived on a flight from Peru at Bangkok's main airport on Monday.

A search of her luggage uncovered six containers of body lotion laced with cocaine, said Wutthipong Phetkamnerd, the narcotics officer leading the case.

Cocaine 'worth €50m' discovered at Coca-Cola plant in France

"It was mixed in with the skin moisturising lotion – a new smuggling tactic to avoid arrest," he told reporters, without detailing how the would-be traffickers intended to extract the cocaine from the lotion.

After her arrest, the woman led police to a Russian man who was waiting for her at a hotel.

Both have been detained while officers investigate the case – the latest drug bust in a country that serves as a key transit stop for contraband.

Thailand is a major drug market as well as a transit route, with a particular penchant for "yaba" – meth pills produced in the notorious Golden Triangle region bordering Laos and Myanmar.

Colombian navy seizes more than one tonne of cocaine

While drug seizures and arrests of low-level couriers are common, it is rare for Thai police to take down cartel kingpins.

Yet last month Thai cops arrested 42-year-old Xaysana Keopimpha, a Laotian who they allege is a high-level drug dealer behind a network that ran drugs from the Golden Triangle through Thailand and into Malaysia.

Officers are investigating whether a network of Bangkok high society figures and celebrities helped launder his drug profits and shield the gang's assets from authorities.
COMMENTS
Comments are moderated and generally will be posted if they are on-topic and not abusive.
For more information, please see our Comments FAQ