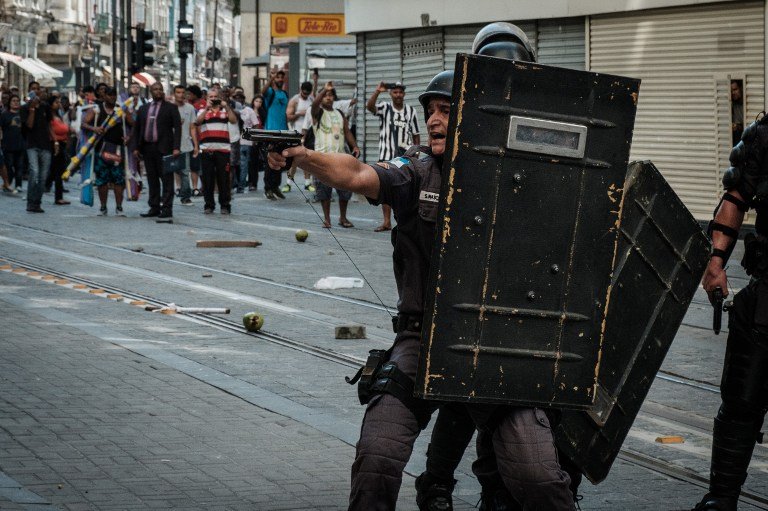 ---
RIO DE JANEIRO: A Brazilian football fan was shot dead during violence before a derby between Rio de Janeiro rival clubs Botafogo and Flamengo which also left seven others injured, police said.

The 28-year-old man died after being hit by bullets in his chest during the disturbances which took place ahead of Sunday's game in the Nilton Santos Stadium, which six months ago hosted Olympic track and field events.

One of the seven people injured was in serious condition, police said.


Brazil football club ravaged by plane crash to sign 20 players


According to initial police reports, the shots were fired from a vehicle.

Police stations in Rio have been disrupted since last week by family members demanding better conditions for officers.

Despite assurances that the demonstrations -- which have partially blockaded several stations -- have not hindered policing, authorities said Monday that the unrest "had an impact" on security Sunday.

Reports in the Brazilian media said that police numbers were far lower than necessary for the event.
COMMENTS
Comments are moderated and generally will be posted if they are on-topic and not abusive.
For more information, please see our Comments FAQ