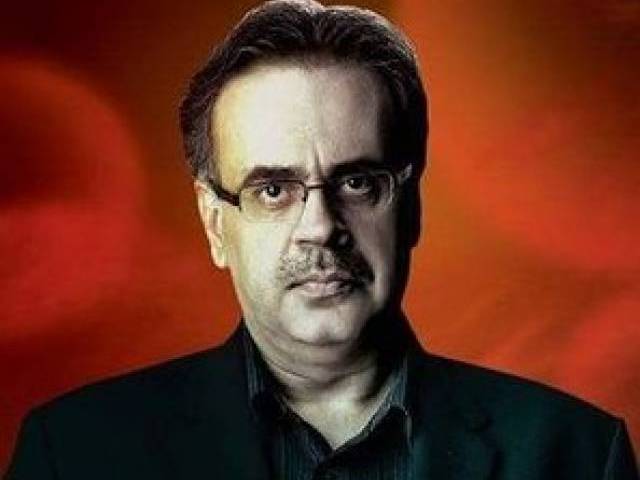 ---
Pakistan Electronic Media Regulatory Authority (Pemra) on Monday suspended TV anchor Dr Shahid Masood and his programme on BOL News for 30 days.

The country's media regulatory body also imposed a fine of Rs1 million on the private TV channel over baseless allegations against military and federal ministers, a Pemra statement said.


PEMRA suspends Dr. Shahid Masood and his programme for 30 days starting from today February 13, 2017, 08:00 p.m. pic.twitter.com/BHBYbfF7g2

— Report PEMRA (@reportpemra) February 13, 2017


The notice came after the authority's Council of Complaints reviewed a complaint lodged by Finance Minister Ishaq Dar saying that the anchorperson alleged that there was a secret meeting between him, the defence minister and Pakistan Army officials.

Pemra issues notice to Bol News over Dr Shahid Masood's show

"… the anchor in the programme aired on January 24, 2017 made allegations of a defamatory nature about an alleged meeting in Rawalpindi, with the malafide and ulterior motives of attacking the integrity of the federal minister," the Pemra notification read.

It also said that the private TV channel was given two opportunities to defend its case but it failed to justify their position by not providing any evidence of the alleged meeting.

"The official record of Pemra confirms that Shahid Masood is a willful and violator of Pemra Code of Conduct and had been trying to create sensationalism thorough his irresponsible, untrue and derogatory comments against individual and the state institutions in the past as well," the regulatory authority added in its remarks.

Last month, Pemra issued a show cause notice to Bol News over content of Dr Shahid Masood's show.

Dar has also sent Rs1 billion legal notices through his legal counsel to both Bol News and anchor Dr Shahid Masood for airing and anchoring the programme to defame him. The notice said the episode passed conjecture, libelous and defamatory statements to damage the finance minister's personality and character.
COMMENTS (3)
Comments are moderated and generally will be posted if they are on-topic and not abusive.
For more information, please see our Comments FAQ