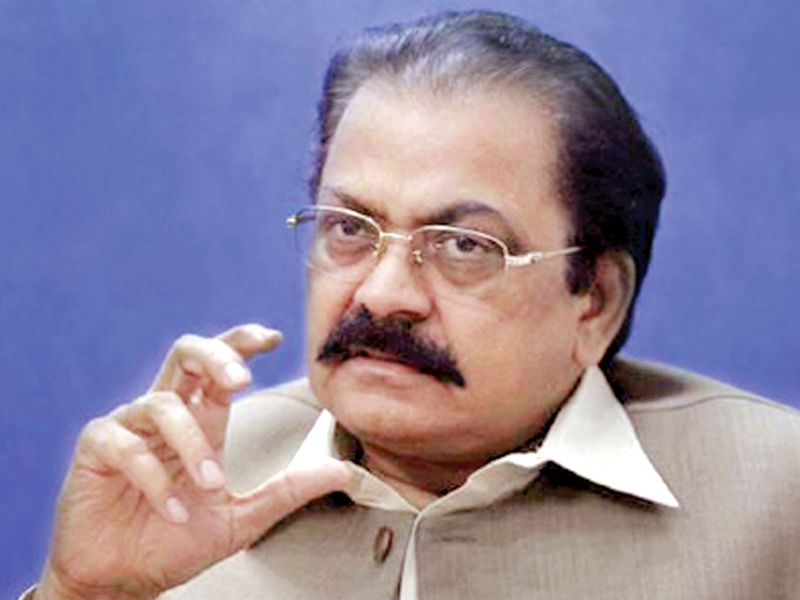 ---
Punjab Law Minister Rana Sanaullah on Monday shifted blame for a deadly blast in Lahore on protesters.

In light of recent security threats in Lahore, the provincial law minister said security had been beefed up around several buildings in the city, however, the "protest led to the tragedy".

Terror rears ugly head in Lahore – again

"Security along Mall Road and important buildings around Faisal Chowk had been beefed up due to a recent threat alert in the area, but there was a lapse because of the protest today where hundreds of people were present," Sanaullah told a private TV channel on Monday.

"Open spaces are always an easy target for terrorists, hence we discourage gatherings in public spaces, but people don't listen," he added.

At least 13 people — among them two senior police officials — were killed when a suicide bomber detonated the explosives strapped to his body in the midst of a crowd of protesters outside the Punjab Assembly on Monday evening. The incident occurred as hundreds of chemists were protesting nearby against a new regulatory law, Sanaullah said.

The deadly bombing capped a bloody day as elsewhere in the country three paramilitary soldiers were killed in a roadside bomb attack, while two explosives experts died while defusing a bomb.

Terror strike: 'May God save them'

A splinter group of the outlawed Tehreek-e-Taliban Pakistan, which has been routed from its stronghold in the tribal regions in a series of military operations, was quick to claim credit for the grisly violence at a protest rally in the Charing Cross area of Lahore.

IG Punjab Mushtaq Sukhera confirmed that DIG Capt (retd) Ahmad Mubeen, SSP Zahid Ikram Gondal and six other policemen were among the fatalities. Sukhera said the blast took place at 6.10 pm. He said six other police officials were among the dead.
COMMENTS (3)
Comments are moderated and generally will be posted if they are on-topic and not abusive.
For more information, please see our Comments FAQ