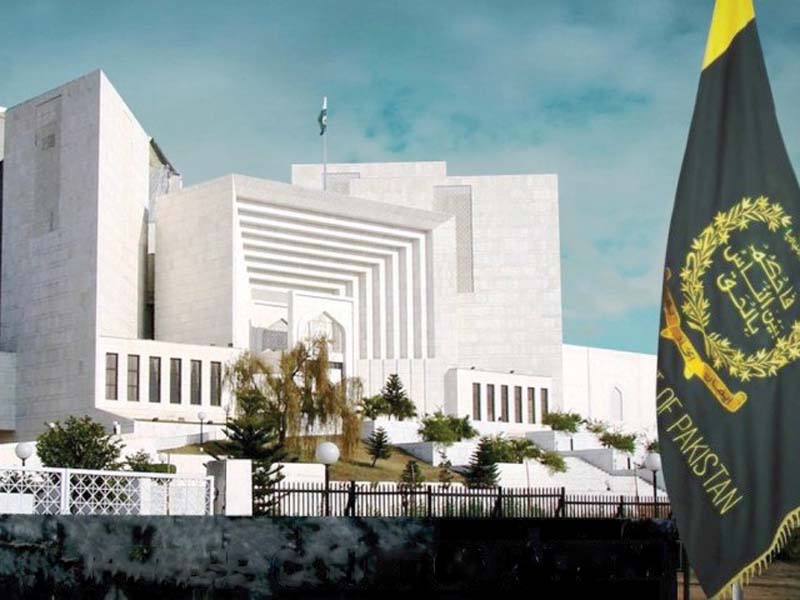 ---
ISLAMABAD: The Supreme Court on Monday directed the Balochistan government to fill vacant slots of secretaries of the provincial ministries and departments from their respective cadre officers.

The court also observed that the high court cannot give decisions in violation of the apex court's judgment in view of Article 212 of the Constitution.

The two-judge bench, led by Justice Amir Hani Muslim, resumed the matter relating to show cause notices issued to three secretaries of Balochistan government in pursuance of the apex court Justice Qazi Faiz Isa's commission report on a hospital blast attacking lawyers in Quetta on August 8, 2016.

CM Zehri calls for end to spurious medicines

Appearing on behalf of two secretaries of Communication and Works Rehmatullah Zaheri and Public Health Secretary Sheikh Nawaz, senior counsel Kamran Murtaza told the bench that the matter of extension in Zaheri's tenure has already been disposed of by the Balochistan Service Tribunal while matters relating to Sheikh Nawaz is still pending in the high court which he will withdraw.

Advocate Munir Piracha appeared on behalf of acting managing director Lasbella Industrial Estate Development Authority LIEDA Sohail Mirza, saying his client's transfer order has not been passed by the cabinet but the chief secretary which is illegal. He also said that case has been withdrawn in the Balochistan High Court so no matter in respect of Mirza Sohail is pending before any forum.

After hearing the counsels and the concession made by them, the court withdrew the show cause notices.

During the course of proceedings, Balochistan's advocate general submitted a list of different officials, who are occupying the posts in view of the SC's 2013 judgment on service structure.

The counsel stated that they all have obtained stay orders from the courts, to which the bench observed that these proceedings were not legal in view of the Article 212 (3) of the Constitution of Pakistan.

Transfer of an official: ECP summons chief secretary for defying orders

The bench asked Advocate General Balochistan to submit details of deputed and cadre officers before the provincial high court for adjudication in the matter, adding that the apex court also asked Balochistan High Court to decide the matters relating to those deputed and cadre officers' appointments at the earliest under Article 212 (3) of the Constitution.

Earlier, the Supreme Court had issued show cause notices to three grade-20 officers of the Balochistan province who were granted stay orders against notification of their job termination in pursuance of the Quetta Commission report.

Disposing of the matter, the bench withdrew the show cause notices and issued directives to Advocate General Balochistan to ensure cadre officers appointments against the top slots of secretaries of the ministries and the provincial departments.

Published in The Express Tribune, February 14th, 2017.