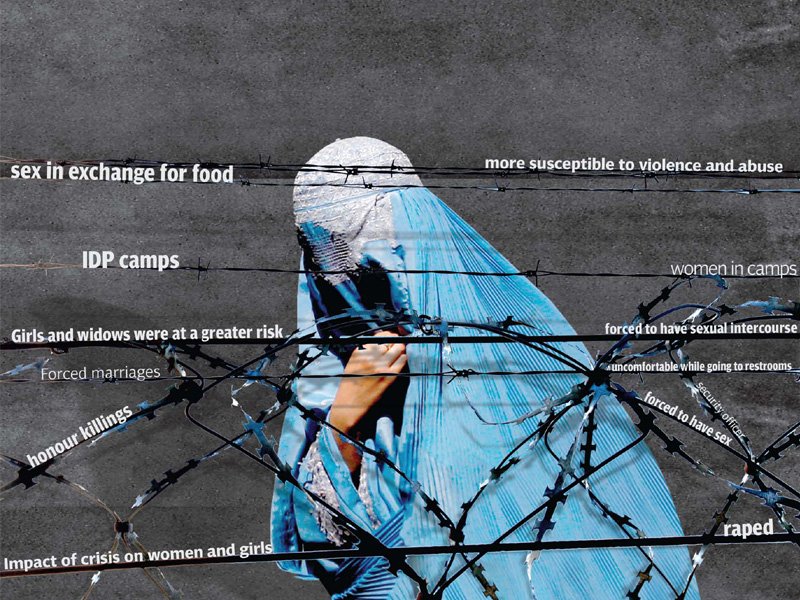 ---
SWAT: Rights activists have expressed deep concern over the latest surge in the number of honour killings in Swat. They have accused the law enforcement agencies of negligence for failing to bring down the number of killings.

Project Director of The Awakening in Swat Irfan Hussain Babak told The Express Tribune that the lives of women in parts of Swat were not safe, adding that since the start of this year a total of eight women have been killed in mysterious circumstances.

"We have documented the record of eight women gunned down in the name of honour, all were married and had children," Babak said, adding that three other women had committed suicide.

Honour killing: Police reluctant to launch proper probe

He feared that women who allegedly committed suicide were also victims of honour killing. Babak also alleged that the police had not played an impartial role in the course of the investigation.

Areas of Malakand division are prone to violation of women's rights, as many laws enacted to protect women's life have not been extended to Malakand division, he stated.

Babak also accused the local jirga system of being a 'hurdle' in the way of provision of justice. "Elders and jirga members usually decide the fate of honour killing related incidents, where the jirga members wind up the matter charging the culprits with a nominal fine, burying the matter forever."

Female rights activist Ghazala Rahman said that it was shocking to hear that two women in different parts of Swat had been killed in just 24-hours.

"I am speechless as to why police never considers the prospect of honour killing in FIRs," Ghazala said, adding that killings in the name of honour were still practiced in the area.

When contacted, Swat District Police Office (DPO) Muhammad Ijaz Khan said that honour killings was a heinous crime and was being committed secretly in Swat.

No progress: Police yet to arrest suspects in 'honour killing' case

He said that though the police try to play its role, the victims rely on the jirga system, where matters are settled after an agreement is signed between the two parties.

He also said that a law had been made, empowering the police to intervene in such matters and send culprits behind bars without any complaints lodged with police by the victim's family.

"Under this law, police is entitled to sue both the plaintiff and the accused in courts if, they both settled the dispute without lodging the FIR of an honour killing-related incident with police," he added.

Published in The Express Tribune, February 14th, 2017.