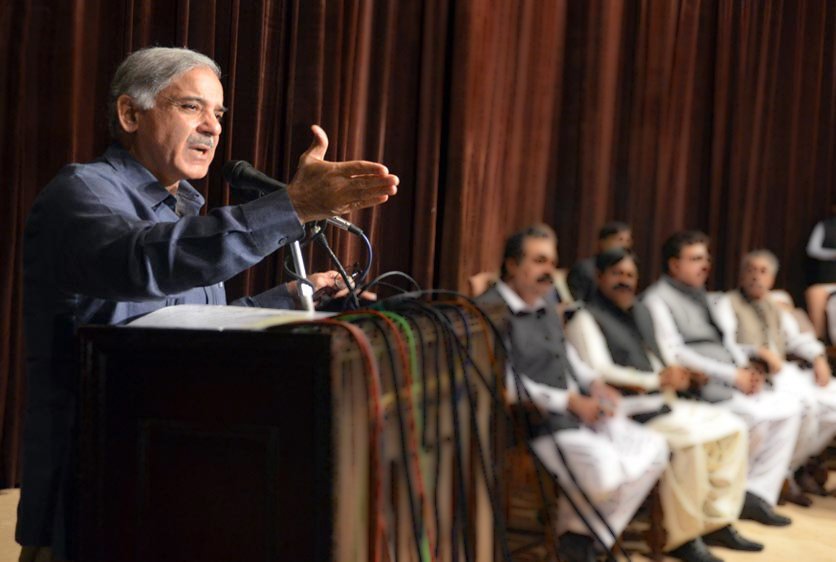 ---
LAHORE: The country will progress if more women are made empowered in the country, said Punjab Chief Minister Shehbaz Sharif while talking to a delegation of businesswomen from Sharjah and the United Arab Emirates on Monday.

Senior adviser and wife of the Amir of Sharjah, Erum Mazher Alvie led the delegation, while Director Nama Women Advancement Establishment Reem Abdel Rahim Bin Kara, Acting Chairperson Sharjah Businesswomen Council Sheikha Hind Majid Al-Qasimi and Strategic Manager Leena Hamdan were also present on the occasion.

The chief minister discussed the steps for the empowerment and development of the women. He added the Punjab government has taken revolutionary steps to bring the women to the mainstream.

The meeting decided to enhance cooperation for the women empowerment between the Punjab government and the Sharjah Businesswomen Council on permanent basis.




He said half of the country's population is consist of women and they have proved themselves talented in every field. The women have played a vital role in the development of the country, he said, adding therefore, the Punjab government has enabled them to perform their active role in every field of life.

Shehbaz said the Punjab government has constituted 33% quota of the women in boards of the government departments while 15% quota of the women has been earmarked in government jobs.

Legislation has been made to include the name of wife in property documents of the husband, he said, adding a programme of the skill development has been implemented to provide occupational skills to the women, but we need to take more steps for the empowerment of the women.

Published in The Express Tribune, February 14th, 2017.