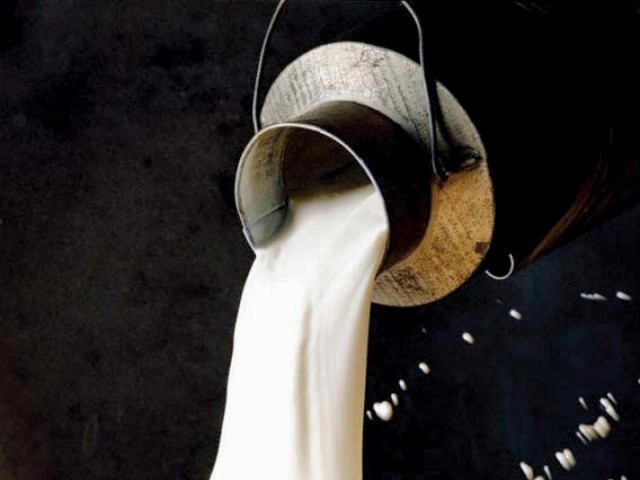 ---
LAHORE: Punjab's food watchdog approved on Monday new safety regulations proposed by a scientific panel, recommending a stringent fine regime, phase-wise banning of unpacked food and beverages as well as expanding the scope of the authority.

At the 20th board of directors meeting, the Punjab Food Authority approved the Punjab Food Safety and Standard Regulation, 2017 along with 20 other agenda items in an effort to step up food safety standards. A new post of additional director-general was also approved by the board.

The new legislation brings many edible and drinkable items under the PFA's regulation regime. Five years have been given to milk vendors to stop selling loose milk and convert to pasteurised milk. Traders at Akbari Mandi have been given 18 months to stop selling unpacked spices and tea.

Vendors of unpacked cooking oil have been given three years to stop selling loose products. The PFA has also brought alcoholic beverages under its domain. Checks on eggs, fish and bottled waters have also been approved.

Giving sweeping powers to PFA officers for penalising vendors, the board nodded to allowing an assistant food safety officer to fine up to Rs25,000 instead of the earlier Rs5,000. A deputy director operations can fine Rs200,000 instead of the earlier Rs100,000. The operations director, who had no power of fining earlier, will be able to fine erring traders up to Rs500,000. The PFA director-general has been authorised to impose fines amounting to Rs1 million.

The PFA will also seek the government's approval to raise fine limit from Rs1 million to Rs10 million and making food adulteration cases non-bailable acts. Amongst the approved regulations were The Punjab Food Authority (Financial) Regulation 2017, granting financial autonomy to the watchdog; The Punjab Food Authority (Licensing and Registration) Regulation 2017, allowing PFA to launch e-licensing service; The Punjab Food (Improvement, Prohibition and Emergency Prohibition) Regulation 2017, authorising PFA to close production lines and seal warehouses; The Punjab Food Authority (Destruction of Unfit Food) Regulations 2017, allowing PFA to discard food items on the spot; and The Food Recall Procedure Regulation 2017, authorising officers to recall substandard and unfit food items from the market.

The PFA board also approved establishment of a PFA complex at Gurumangant Road, purchasing its own vehicles instead of using rented ones and setting up of a safe house for vigilance cell. One annual bonus pay to PFA employees and addition of nine new members to the scientific panel were also approved.

The meeting gave the greenlight to an awareness campaign to be organised at a cost Rs20 million and setting up a school to train people for the food industry.

Published in The Express Tribune, February 14th, 2017.
COMMENTS
Comments are moderated and generally will be posted if they are on-topic and not abusive.
For more information, please see our Comments FAQ